Suzy Bae Reveals The Best Line and Scene From 'Start-Up'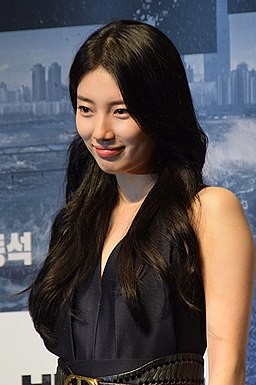 Suzy Bae shares and chooses what she thinks is her best line and scene from the drama 'Start-Up.'
The drama Start-Up with young dreamers set out to achieve success in the world of startup companies in a fictional South Korean Silicon Valley. Suzy Bae plays the role of Seo Dal Mi, the adventurer who dreams of being the next Steve Jobs of Korea.
With only two episodes before the drama ends, the actress reflected on the drama and chose her iconic moments.
The favorite line
Seo Dal Mi puts much effort into pursuing her dreams as per her favorite line, which touched many viewers' hearts. She chose Nam Do San as her business partner, and she got on her knees to recruit Jung Sa Ha to the team.
She chose her line in the fifth episode where Seo Dal Mi said,
"I've never regretted my decisions before. I tried my best to make that happen,"
showing her conviction and philosophy. Suzy explained that the line's reason is it conveys meaning to take action and effort to take responsibility for what you believed.
The emotional break up scene
In the 12th episode, the scene comes with Seo Dal Mi breaking up with Nam Do San to make sure that he does not give up on his dreams. Dal Mi also tried to end their relationship uniquely, but he refused to let her go.
There are many great scenes, but Suzy chose the scene in episode 12 because it is the most miserable and excruciating moment of Seo Dal Mi's Life. With the dismissal of Alex, she realized her incompetence in being a CEO, and she suffers the pain of losing her teammates.
Just as no business succeeds initially, the relationship of Seo Dal Mi and Nam Do San also did not go smoothly. The scene shows how they cried brokenheartedly after their first breakup.
© 2023 Korea Portal, All rights reserved. Do not reproduce without permission.