Here's How the Government and Business Sector Worked Together To Hold Korea's Annual College Entrance Exam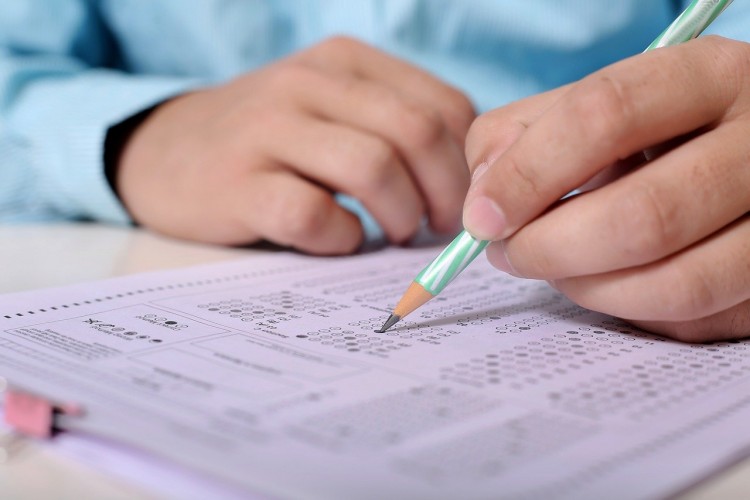 December 3rd was a big day for many high school students in South Korea, as High school seniors from all over the country took the 2021 College Scholastic Ability Test (CSAT).
This marks the first time that the CSATs were held in December. The yearly examine traditionally is held a month earlier, but this year it was pushed back almost a whole month due to the coronavirus pandemic.
With only a little over 490,000 students, this year had the lowest turnout since the CSAT was introduced in 1994. While some countries made do with at home exams, such as in the case of the GRE in the United States, South Korea decided to hold it the CSAT in testing spaces throughout the country.
The government, with the help of the business sector, made sure that the students would be safe. Businesses like GC Labcell, for example, brought extra workers that would specifically serve CSAT takers. If a test taker was going to get a swab test, they would rush to make sure that the results were out before the day of the test. The extra measures resulted in the detection of some positive cases, including 19 people in Suneung who were designated to oversee the exam.
The confirmed cases among the students were brought to hospitals and clinics while quarantined students were brought to special test centers through government-assigned cars.
The test is a very big deal to students as it can greatly affect their future. The results will determine what schools they can apply to and what career path they can take.
There were also many Kpop idols who took the exams this year, including Hyeongjun and Minhee from CRAVITY and Bang Yedam from TREASURE. Meanwhile, some have opted not to take them this year, such as Jisung from NCT and I.N. from Stray Kids.
© 2021 Korea Portal, All rights reserved. Do not reproduce without permission.