Passion For Food: The 2020 Hong Kong Wine And Dine Festival Heats Up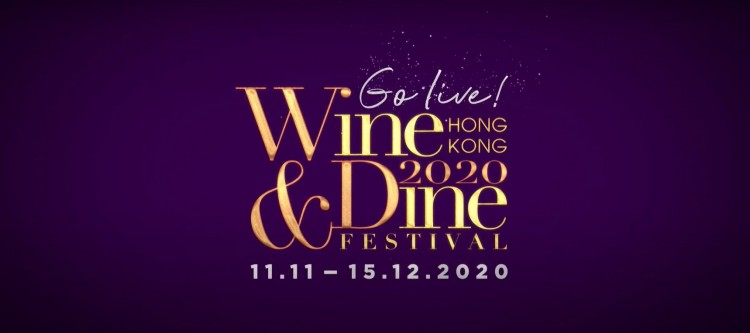 This year's Hong Kong Wine and Dine Festival of the Hong Kong Tourism Board chose to have it both online and offline, but with the same level of -- perhaps even bigger -- experience it is giving audiences, food connoisseurs, gastronomic enthusiasts, and everyone worldwide. It has foodie workshops, wine and spirits talks, online wine cellar, live-streamed cooking, wine-tasting masterclasses, your all-access virtual guide, and so much more.
Last November 11th, the festivity started, and is now heating up with more interested participants signing up. It will run until December 15th. Its first edition was conducted in 2009.
The foodie workshops will let you witness restaurant-quality dishes created by renowned Hong Kong chefs. From appetizers, main entrée and desserts, food art and plating, the food specialists are certainly to impress the viewers.
Among the featured dishes are Scallop with Preserved Chinese Celery by VEA Restaurant's Chef Vicky Cheng, Pan Seared Ora King Salmon with Taiyouran Egg Sauce Gribiche by Arcane's Chef Shane Osborn, Vegan and Refined Sugar Free Apple Pie by The Cakery Founder Shirley Kwok, Crispy Egg with Mushroom Soup by TATE Dining Room's Chef Vicky Lau, Paella at Home by La Rambla by Catalunya's Chef Ferran Tadeo, and more.
Various wine and spirits talks will also be conducted featuring tequila, craft beer, whisky, coffee, and so much more.
Among the talks include "Craft Beer Pairing: With Snacks You Can Find in Convenience Stores" by Chris Wong, "Scotland Tomatin Distillery Journey: Taste Different Years of Whisky" by Wicky Lai and Kit Leung, and other discussions in the programme.
The Hong Kong Tourism Board said, "Our objective is to continue giving the Hong Kong economy a boost and to send out a positive message to the world that Hong Kong's can-do spirit and love of life have not been dampened in any way by the pandemic, and that we can use our innovation to stage our signature events while we prepare to welcome visitors back to our city."
© 2021 Korea Portal, All rights reserved. Do not reproduce without permission.