Ahgases Cry Foul Over JYP's Alleged Sabotage Of GOT7's Comeback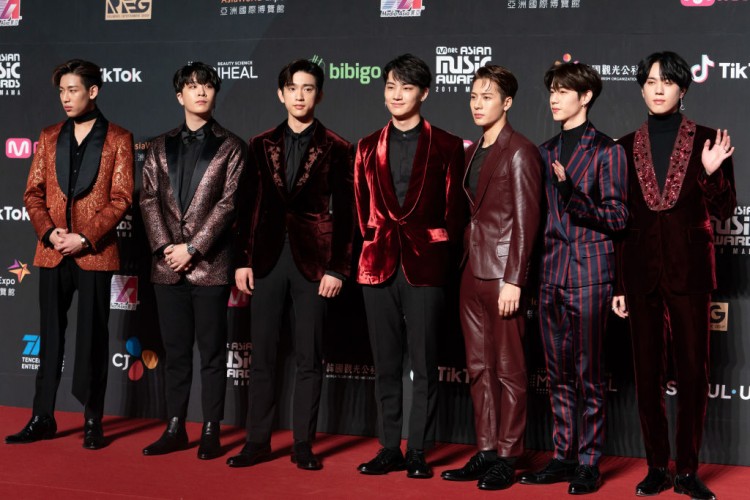 From lack of proper promotion to crappy album design, fans have a lot to complain about with regards to how JYP Entertainment is handling the activities and comeback promotion of the seven-membered boy group.
Poor Promotions, or the lack thereof?
First on the long list of alleged mistreatment of GOT7 is the lack of proper promotions for their recent comeback with their album "Breath of Love: Last Piece" last November 30th.
Prior to the official release, fans noticed that GOT7's official Instagram account has not posted any content for almost two months prior to their comeback. What made fans more furious is that the account did not give any updates nor posted any teaser for GOT7's first self-produced album.
GOT7's international fans pointed out that the boys themselves did a better job at promoting their comeback, even joking that the group is being managed by Mark, GOT7's main rapper, himself. That's because, in contrast with the group's official accounts, Mark posted all of the group's teasers, MV clips, and even the release countdown for their self-made album.
JYP Favoritism?
Adding more fuel to the fire was the lack of a scheduled comeback showcase for the group. Especially, this pandemic, K-pop groups hold online comeback showcases to introduce the title track as well as to perform their b-sides.
Furthermore, fans are calling out JYP Entertainment for their favoritism as all the other JYP artists who made a comeback this year had showcases for their album releases.
The Sabotage?
GOT7's self-made album ran out of stock even before its release, but fans call out JYP for sabotaging the group. They claim that the company has underestimated GOT7's popularity even accusing them of their failure to plan properly for GOT7's comeback.
In addition, a pann thread also trended as it pointed out the poor quality of GOT7's album package and comparing it to a magazine in a plastic sheet.
JYP's POV
Despite the missing showcase, JYP Entertainment scheduled a Twitter Blueroom Live event for JB, Mark, Jackson, Jinyoung, Youngjae, BamBam, and Yugyeom so they can greet and interact with their fans before the release of the full MV for "The Last Piece," last November 30th. They have also released individual teaser images featuring the seven boys.
Lastly, they released an MV for "Breath" as part of GOT7's promotions.
For a long time now, fans are demanding JYP Entertainment for a better treatment to GOT7 which is nearing their seventh year in the K-pop scene. Recently, GOT7 was awarded the "Performance of the Year" daesang at the 2020 Asia Artist Awards.
© 2023 Korea Portal, All rights reserved. Do not reproduce without permission.