'The Call (2020)' Ending Explained Plus Review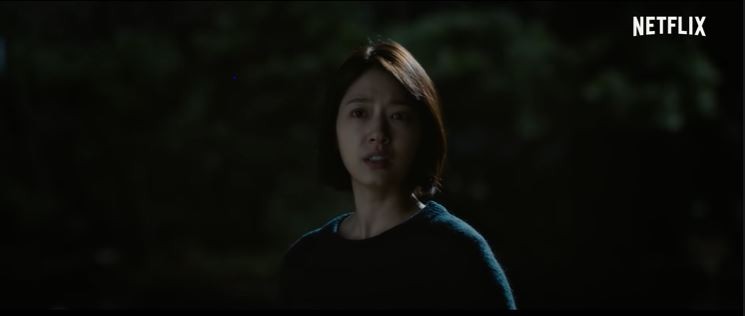 It's different. It's psychotic. And it's just plain manic.
This masterpiece by Lee Chung-hyun stars Park Shin-hye and Jeon Jong-seo in lead roles. The meshing sci-fi, horror, thriller that was "The Call" follows the story of two women, Seo-yeon (Park Shin-hye) and Young-sook ( Jeon Jong-seo), who are 20 years apart and are connected through a telephone in the same house.
Their paths intertwine in a thriller, gloomy ride through a series of phenomenal plots and twists. Se-yeon who is living in the latter part of the 20-year gap, is a simple girl with a past that involves her dead father, a fire incident and a now-sick mom. Her encounter with Young-sook has proved to be fruitful at first. Young-sook's meddling with the past helped change Seo-yeon's sad fate. But it came with a price and a bloody turn of events.
Jeon Jong-seo's portrayal of the serial killer Young-sook is troubling and creepy enough that it may haunt you in your dreams. Her eyes scream murder. Her laugh, psychotic. She is ready to kill in order to remain free and feel alive.
"The Call" ends on a cliff-hanger, one that will surely make your forehead crease.
So what does the ending really mean? By the way, here's your cue.
WARNING: Spoiler alert.
What follows is our theory about the disturbing yet fascinating ending that Lee Chung-hyun has given us.
Most of the film, we see time manipulations as results of Young-sook's meddling with the past as she tries to survive and cover up one gore murder after the other. The thrilling turn of events have left Seo-yeon fighting for her, her younger self and her mother's life. But was it a success?
We aren't sure.
After a series of bloody murders, and time manipulation, the climax shows Seo-yeon teaming up with her mother in the past through the phone . As we see the psychotic Young-sook fall with Seo-yeon's mother from the house's second floor, we assume she was killed. Or so we thought.
In mid-credits, however, we see Seo-yeon's mother visit her as she watches her father's grave.Her mother had all the scars that "she got" with the incident. But as the credits progress we see disturbing clips that took the sense out of everything we believed happened.
As we see the future Young-sook calling her 1999 self and warning her about the events that are about to unfold, we can infer another possible take to the ending. This call scene was followed by the past Young--sook laying in the pool of her own blood, presumably dead. But as the camera zooms into her somewhat life-less face, she opens her eyes. This just shows the alternate possibility that the psychotic killer has survived, thanks to the warning from her future self.
Her survival could have allowed her to take revenge and kill Seo-yeon's mother who we see disappear in the scene after they visited the grave. Young-sook being alive can also explain why Seo-yeon was strangled up in the attic of the house in the last scene of the movie.
In conclusion, "The Call" was very messed up but in a good way. The time manipulation scenes were awesome and it's original take to the concept of time travel and causations is mind-boggling. It's an awesome watch and you can enjoy it on Netflix.
© 2022 Korea Portal, All rights reserved. Do not reproduce without permission.