Netizens Vote That Kim Seon-ho Should Be The Lead In 'Start-Up' Instead Of Nam Joo-hyuk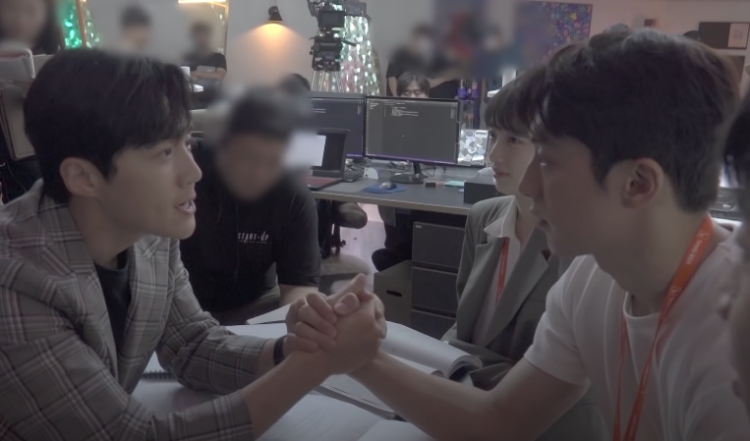 The series "Start-Up" is down to its last two episodes but the rivalry between ships remains as strong as ever. As the series progressed, viewers were divided on who should end up with Bae Suzy's character Seo Dalmi between the two male characters.
And based on the poll released on Naver asking "Who would you choose if you were Dal Mi?" showed that the second lead is actually leading. With over 46,000 votes, Kim Seon-ho's character Han Ji Pyeong seems to be everyone's favorite. While Ji Pyeong garnered 81% of the votes, around 8,000 people still voted for Nam Do San, played by Nam Joo-hyuk.
After it was posted on an online community, more people got into the discussion and it was even suggested that Han Ji Pyeong's character should become the male lead now and no longer the second lead. Some even commented that the only reason they are even watching the series is because of his character.
Han Ji Pyeong's "good boy" character has really endeared him to the hearts of the viewers. Because of his portrayal, Kim Seon-ho is also experiencing a surge in popularity. He has been in the industry since 2009, starting in theatre first before debuted on TV in the drama "Good Manager". He also had roles in other dramas like "100 Days My Prince", and "Welcome to Waikiki", but it is his role in "Start-Up" that has brought him mainstream success.
He even topped the November brand ranking for actors, besting other popular ones like co-star Nam Joo-hyuk, Lee Dong-wook, and more. His brand reputation index is at 6,024,504, while the next one after him only had 5,787,606. Aside from his role in "Start-Up", Seon-ho is also one of the regular casts in the variety show "2 Days 1 Night".
© 2023 Korea Portal, All rights reserved. Do not reproduce without permission.