South Korea Aims To Use Drone Taxis by 2025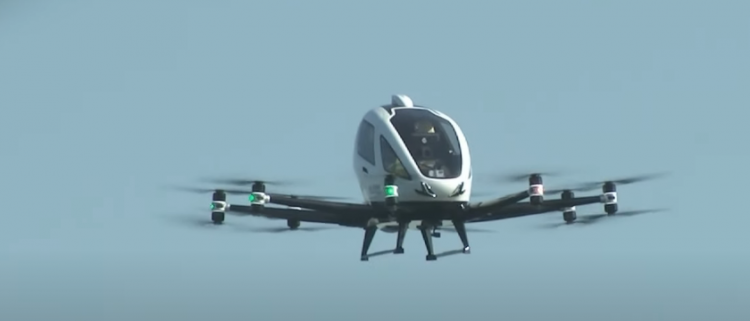 It's something straight out of a science-fiction movie, but officials from the Ministry of Land, Infrastructure, and Transport says that in five years' time, it will become a reality.
The Ministry recently held a demonstration for drone taxis near the Han River. The drone in question is the eVTOL, or electric Vertical Takeoff and Landing Vehicle, manufactured by Chinese company EHang. Those who were present were treated to about seven minutes of the drone being flown around Hangang Park. It reached an altitude of about 150 feet. The drone is designed to hold a capacity of about 485 pounds. During the demonstration, no person was in the vehicle though. Instead, it conatined sacks of rice inside it.
Aside from the drone taxi, there were other demonstrations from smaller drones too, this time carrying small packages like letters and more. The government of Korea is said to be planning an air traffic management system designed so that the dream of K-drones will come into fruition.
The Acting Mayor of Seoul Seo Jeong-hyup calls the drone taxi the future transportation system. The goal is that by 2025, the city will have perfected the tech by then and the sky will be filled with delivery drones and drone taxis.
The said aerial taxis would surely help with the congestion of a major city like Seoul. Although it will be expensive, with the ministry projecting a fare of about $100 for a 30-mile trip, it will be more convenient as travel time will be only 30% of what it used to be. For example, the usual one-hour car ride from Seoul to Incheon International Airport can be done in just 20 minutes.
But before this can be done, there is a need for major advancements in the technology plus government funded support as well as trust of the general public to use the new servioces for themselves.
© 2021 Korea Portal, All rights reserved. Do not reproduce without permission.