BTS, Im Young-woong, TWICE Tops Singer Brand Reputation Rankings For November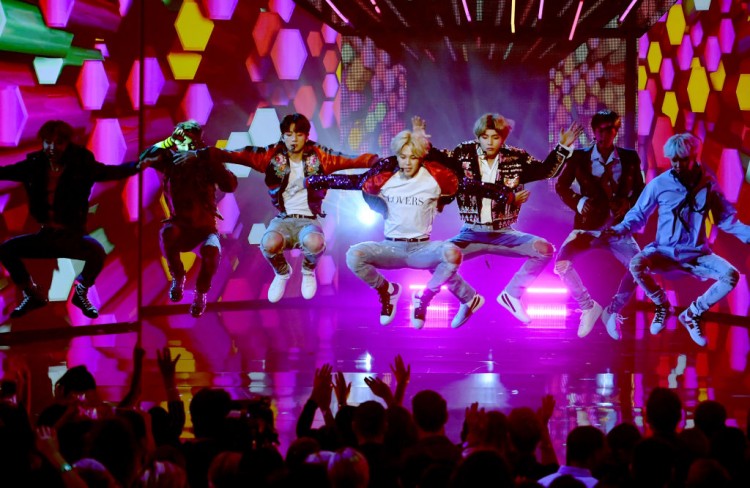 On November 28, the Korean Business Research Institute released the brand reputation rankings of South Korean singers for the month of November.
BTS reigned as No.1 among other notable singers with 16,394,907 brand reputation index. Along with BTS in the top 3 are Im Young-woon, a popular trot singer, and JYP Girl Group TWICE.
Recently, Big Hit's 7-membered boy group released their comeback album, "BE (Deluxe Edition)." This comeback has surpassed and recorded new achievements proving the immense worldwide popularity of the group.
The global boy group once again made history as BE opened at No.1 on the "Billboard 200" chart and topped 90 countries on iTunes "Top Album" chart including United States, Canada, the United Kingdom, and many more.
Officially, BTS is the first group to land two different albums at No. 1 on the Billboard 200 in 2020 with "BE" earning an impressive 242,000 equivalent album units during the week ending on November 26.
Their main track, "Life Goes On," which sends a message of comfort to their fans, also hit No. 1 on iTunes "Top Song" chart in 90 countries.
Meanwhile, trot singer Im Young-woong followed BTS at No. 2 with 11,604,047 brand reputation total index points. He is the winner of "Mister Trot" and is now making a splash in the Korean music scene.
Meanwhile, JYP Entertainment's hit girl group TWICE took the third spot in November's ranking with 9,897,614 brand reputation index.
The 9-membered girl group released their second full album "Eyes Wide Open" on October 26 along with the retro synth-wave title track "I Can't Stop Me."
Moreover, SM Entertainment's boy group NCT ranked fourth with a brand index of 6,290,026. While top global girl group BLACKPINK placed fifth with 6,154,886 brand reputation index.
On the other hand, the top 10 include IU, Young Tak, Im Chan-jung, (G)-IDLE, and MAMAMOO placing from sixth to tenth, respectively.
The singer's brand reputation index is an index determined by the analysis of the participation value, communication value, media value, and community value. The recent list was compiled starting from Oct. 27 to Nov. 27.
Here's the complete list of the November Singer brand reputation ranking:
#1 BTS
#2 Im Young-woong
#3 TWICE
#4 NCT
#5 BLACKPINK
#6 IU
#7 Young Tak
#8 Im Chang-jung
#9 (G)I-DLE
#10 MAMAMOO
#11 Lee Chan-won
#12 EXO Baekhyun
#13 Na Hoon-ah
#14 Oh My Girl
#15 MAMAMOO Hwasa
#16 SEVENTEEN
#17 IZ*ONE
#18 Lee Seung-gi
#19 Kang Daniel
#20 Jessi
#21 EXO
#22 GFRIEND
#23 ITZY
#24 Red Velvet
#25 Noel
#26 WINNER Song Mino
#27 Apink
#28 Jung Dong Won
#29 Juk Jae
#30 Girls' Generation Taeyeon
#31 Kim Jun-su
#32 Jang Minho
#33 SONGGAIN
#34 Kim Heejae
#35 Paul Kim
#36 Jannabi
#37 Oh My Girl YooA
#38 Sunmi
#39 KyoungSeo
#40 Park Jin-young
#41 Red Velvet Joy
#42 Vibe
#43 Baek Yerin
#44 Zico
#45 Chungha
#46 AKMU
#47 Beom June-jang
#48 Super Junior Kyuhyun
#49 BOL4
#50 Ha Yea-song
© 2023 Korea Portal, All rights reserved. Do not reproduce without permission.