Taylor Swift Is This Week's Popular Choice For Her 'Folklore' Album, Cooks With Ina Garten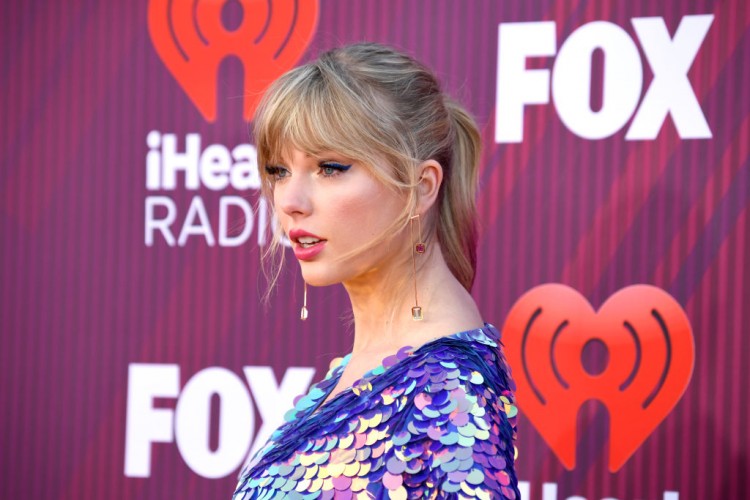 Taylor Swift is this week's fan favorite for her surprise live album "Folklore: The Long Pond Studio Sessions."
On Billboard, music fans were asked what their favorite new music release of the week is. Almost 50 percent, or exactly at 47.83 percent voted for Taylor Swift's "Folklore: The Long Pond Studio Studio Sessions."
It is a 2020 documentary concert film that the American singer-songwriter herself directed and produced. It was launched on Disney+ on November 25th.
The live album is where the singer performed all 17 tracks from her eighth studio album "Folklore." It included a discussion of the creative process behind the tracks, with co-producers Jack Antonoff and Aaron Dessner. There was also a guest appearance from Justin Vernon.
It was also released in various music and digital streaming platforms.
Following Taylor Swift on the Billboard poll are Miley Cyrus' "Plastic Hearts" with 34.67 percent of the votes, rapper Bad Bunny's "El Último Tour Del Mundo" with 4.8 percent, Jennifer Lopez's "In The Morning" with 2.79 percent, Phoebe Bridgers' "If We Make It Through December" with 0.93 percent, King Princess' "Pain" with 0.77 percent, Riwa Sawayama's "Lucid" with 0.62 percent of the votes, The Smashing Pumpkins' "Cyr" with 0.46 percent, Lil Yachty's "Lil Boat 3.5" with 0.31 percent, and Juicy J's "The Hustle Continues" with less than a percentage.
Taylor Swift also created dessert with celebrity chef and host on Food Network, "Barefoot Contessa" Ina Garten. The chef posted her photo with the singer-songwriter on Instagram, who she told followers has "unusual preferences" when it comes to desserts.
She wrote in the caption, "Just another day at the office - OMG cooking with Taylor Swift! Love her!!!"
What was the dessert they created? It was pavlova with meringue, whipped cream and berries. They also cooked the mustard-roasted fish, and Ina Garten narrated how the recipe reminded her of the "gorgeous" Taylor Swift. They sent gifts to the staff after crafting the dessert.
© 2023 Korea Portal, All rights reserved. Do not reproduce without permission.