SM Group aespa Accused Of Plastic Surgery After Old Pictures Show Stark Difference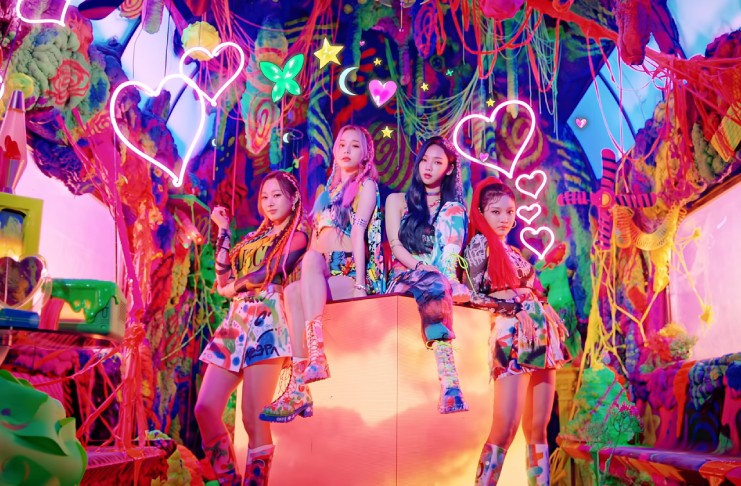 It has been barely two weeks since SM Entertainment debuted their rookie group aespa. While the group has been getting a lot of attention for their skills in dance and vocals, they have also been the subject of much scrutiny and criticism.
The latest allegations are that the four girls in the group had undergone plastic surgery. This week, several pictures of the girls pre-debut popped up all over the internet, showing some stark differences to how they look at the present. Some netizens were quick to point out that some changes may have had more to do with weight loss rather than plastic surgery, such as in the case of aespa member Giselle.
While others do not mind at all if the girls had undergone them. They pointed out that there is nothing wrong with plastic surgery, as many people do it, especially in South Korea, where getting cosmetic procedures is normal.
Meanwhile, this is not the only accusation that aespa and SM Entertainment had to face this week. They were already accused of plagiarism after many pointed out that their concept of virtual members was too similar to that of K/DA. If that was not enough, their music video also had very similar vibes to K/DA's video.
Now another artist is accusing the company of copying her artwork. The visual artist watched the stage of aespa on the music show "Inkigayo", and she said that the stage set up had an "uncomfortable level of similarities" with her work that was released a month ago. She said she was so disappointed to have her work plagiarized, especially as it was her dream to work with K-pop artists. SM has not made a statement about this new accusation.
Meanwhile, aespa continues to make good impressions on the public. They recently released their dance practice video for their song "Black Mamba".
© 2021 Korea Portal, All rights reserved. Do not reproduce without permission.