Meghan Markle Reveals Miscarriage In July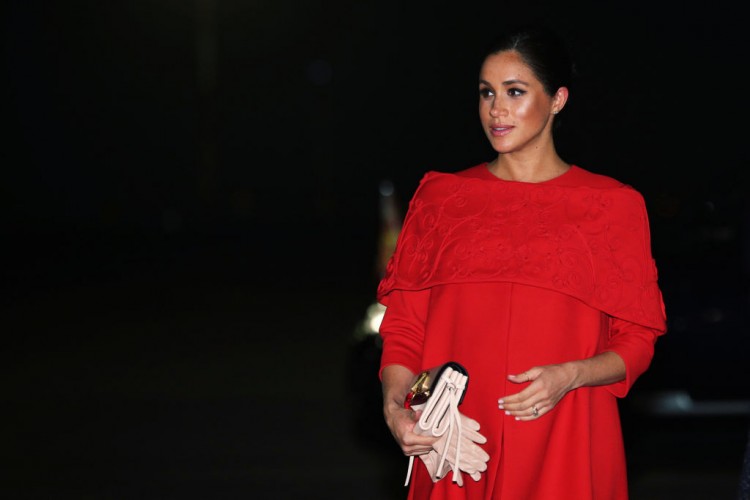 Meghan Markle shared quite a heartbreaking story recently.
The Duchess of Sussex penned an op-ed for The New York Times where she admitted that she was pregnant with her second child but had suffered a miscarriage last July. The royal was brutally honest about the experience saying that she was in the process of changing her son Archie's diaper when she felt a sharp cramp.
"I dropped to the floor with him in my arms, humming a lullaby to keep us both calm..." wrote the wife of Prince Harry. She admitted that she knew then that she was losing her baby. A few hours later she was in the hospital and it was confirmed. While there she thought of how they would start healing as a family, and at the end, she made a very simple suggestion on how it can be done.
It's as simple as asking the question "Are you okay?", a question she was asked in an interview awhile ago. She encouraged that more people should ask this very question, especially this Thanksgiving and in light of the coronavirus pandemic that is ravaging the whole world at the moment.
Meghan and Prince Harry took a step away from their royal duties and have made their way to California where they seem to have settled permanently for now. The Prince's cousin Eugenie and her husband are moving to Frogmore Cottage, further cementing the idea that the Duke and Duchess of Sussex have no plans to go back to England in the near future.
The couple has reportedly inked a deal with Netflix for many different content including educational shows and feature films. But the move did not sit well with many, especially as Netflix produced the series "The Crown". The fourth season of the popular series includes the timeline of the demise of Prince Charles and the late Princess Diana's marriage, which may be causing embarrassment to the royal family.
© 2021 Korea Portal, All rights reserved. Do not reproduce without permission.