'True Beauty' PD Reveals Main Reason Behind Casting Choices For Lead Roles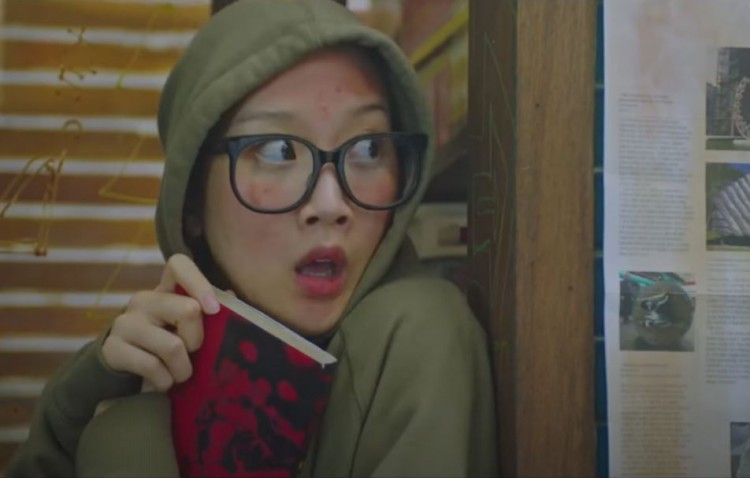 Fans are eagerly anticipating the release of the live adaptation for the popular webtoon "True Beauty."
The hype is high for the tvN webtoon-based drama since the casting was confirmed last August.
ASTRO's Cha Eun-woo was cast to play the beloved male lead, Lee Su-ho, who seem to be the epitome of perfection. Meanwhile, Moon Ga-young, was chosen to play the female lead Lim Ju-gyeong who masks her identity with make-up due to an "inferiority complex." Completing the love triangle was rookie actor Hwang In-yeop as the chic Han Seo-joon.
The casts have started their filming this August while "True Beauty" is set to premiere on December 9.
On the other hand, Kim Sang-hyub, the producing director (PD) of "True Beauty" sat down in an interview to share his thought process as well as other exclusives about the highly-anticipated live-action drama.
According to him, the "main point" of the story is the female lead's "funny but sad growing pains." He further explained that instead of "telling the story realistically," he chose to play the rom-com card so that "the strange absurdities would be fun to watch."
Furthermore, he stressed that it was important for him to choose the cast for the live-action carefully as he sees that the main selling point of the webtoon was its character design and style. "I worked on casting people who were really similar to the characters," he said.
Kim Sang-hyub admitted that Cha Eun-woo's casting to play Lee Su-ho was an easy decision.
"I think both the writer of the original webtoon and the webtoon's fans would all think of Cha Eun Woo as the best person to play Su-ho."
As for the female lead, the PD envisions Lim Ju-gyeong's character to be somewhat reckless and fun, and Moon Ga-young being someone with "lots of dynamic energy" puts the icing to the cake. The PD shared that he admires how the actress was not afraid to go the extra mile during certain scenes.
Lastly, Kim Sang-hyub was all praise for Hwang In-yeop for his hard work in "maximizing the chemistry among the characters." He even revealed that the competition was tight for the second male lead role but Hwang In-yeop was ultimately chosen to complete the love triangle for his nice voice, sorrowful gaze, and "kind of" rough appearance which are the main essence of Han Seo-joon's character.
The PD hopes that "True Beauty" will become a drama that "viewers can watch comfortably." He further expressed, "I'm directing this drama with the hope that viewers can go on a trip through their memories while watching this drama."
Watch the teaser for "True Beauty" here.
© 2023 Korea Portal, All rights reserved. Do not reproduce without permission.