Kim Myung Soo Is A Handsome Joseon Kingsman In Upcoming Drama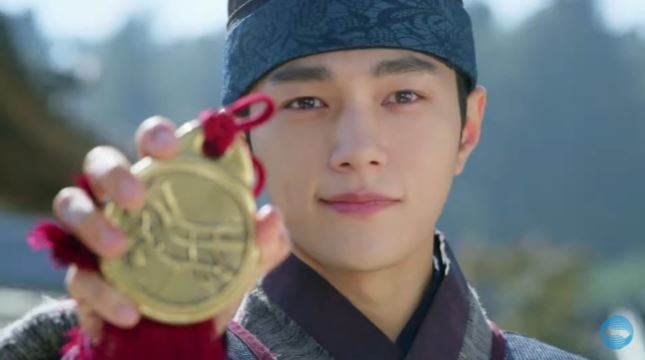 Actor Kim Myung-soo is coming back as a Joseon Kingsman!
The KBS-2TV drama with the working title "Secret Royal Inspector: Joseon Secret Investigation Team" released the first stills of Kim Myung-soo playing the role of a Joseon era royal inspector who goes undercover to bring justice and fight corruption.
In the upcoming Monday-Tuesday drama, Myung Soo will play secret royal inspector Sung Yi Kyum who once got the highest score on his government exam. However, due to unknown reasons, he lives a regular life of a bureaucrat in Hongmungwan or the Office of Special Advisors. Due to his gambling, he was punished and became a secret royal inspector for the crown.
For the teaser, Myung Soo's Sung Yi Kyum appeared in a hanbok which drew attention and raised expectations due to his strong charisma. He then confidently shows off his badge that symbolizes his status as the secret royal inspector.
In an interview, Kim Myung-soo said, "I am working hard. The actors are also good at acting, and everyone is shooting happily. Please look forward to the drama".
"Secret Royal Inspector: Joseon Secret Investigation Team" will also star Kwon Nara as Hong Da In and Lee Yi Kyung as Park Choon Sam.
It will air every Monday and Tuesday starting December 21 at 9:30.
Check out the teaser here.
© 2023 Korea Portal, All rights reserved. Do not reproduce without permission.