Winner's Mino is Back to 'TAKE' your Breath Away with 2nd Solo Full Album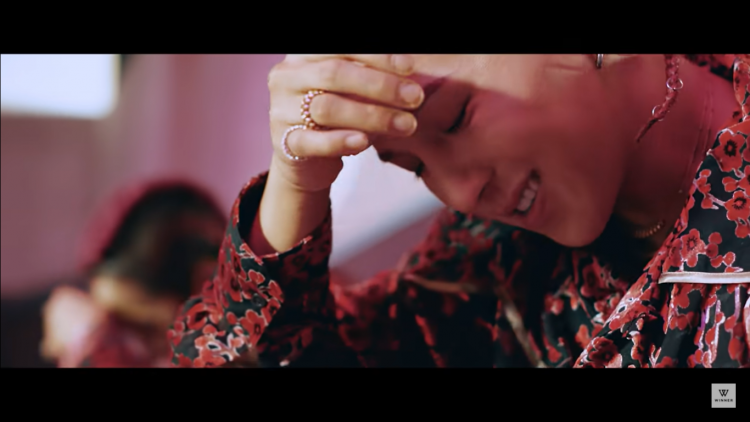 This is not a drill, don't "Run Away."
On October 30, Winner's Mino drops his second solo album after two years.
Inner Circles everywhere are over the moon as Song Min-ho, Mino's real name, release his much-awaited comeback after his debut hit "Fiance."
Mino's solo album is entitled "Take" with the main track "Run Away."
The album includes 12 songs or "scenes" as Mino shares that "Take" follows the theme of a movie.
Winner's Main rapper was hands-on throughout the album-making process, as he took part in composing, and writing the lyrics of all the tracks included in his album.
He said in a press conference, " Since I'm really serious about music, I tried to take part more in the album and embody what makes Song Min-ho."
According to Mino, he wrote the lyrics as an artistic love confession to which the listener can relate and say "Oh, this Song Min-ho, who does music."
"Take" shows the growth of Song Min-ho as a singer, lyricist, and rapper. It doesn't follow a single genre, so fans can enjoy a variety of musical masterpieces.
He also shared that he chose the album's main track "Run Away" because of its chorus that shows his colors well.
Aside from the main track, Mino also shared that there's another song that genuinely embodies his thoughts. It's called "Lost in a Crowd."
His favorite lyrics from it was "I hope you feel OK tomorrow." Because he thinks that, "It's something that I want to tell others and also to hear from others."
Mino shared that his ultimate goal as an artist is to explore and continue to inspire himself and his fans.
Mino's "Take" features various artists including his close friend, labelmate, and Ikon's Main Rapper Bobby.
Check out the MV of Run Away here: https://www.youtube.com/watch?v=1eWm7NwjGco&feature=youtu.be.
© 2022 Korea Portal, All rights reserved. Do not reproduce without permission.