Why NYC Coronavirus Spread So Badly So Quickly, 'Everything Was Slow'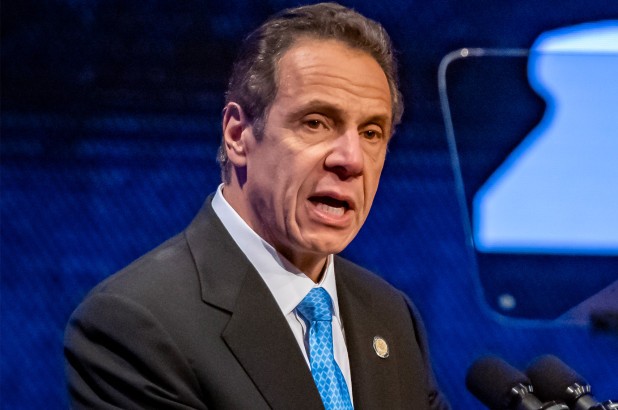 Coronavirus continues to spread in New York City and the death toll continues to climb. Coronavirus, or COVID-19, spread rapidly in NYC andcurrently has over 84,000 confirmed cases, and over 4,700 deaths.

NYC quickly became the epicenter of the disease in the United States and the state currently has more confirmed cases than any other country in the world, the New York Times reports.

Many wonder why the virus took siege and continues to attack. The key, according to many experts, is timing.

"Everything was slow," said Councilman Stephen T. Levin. "You have to adapt really quickly, and nothing we were doing was adapting quickly."

According to reports, the city officials did not take action quickly enough even while many confirmed cases were present in the city. NYC major DeBlasio closed NYC schools once the city already had 329 cases of Coronavirus. Other states acted much more quickly to shut down closed even after just a few cases were confirmed.

New York State imposed stay-at-home orders only after other states, including California, issued the order. The NYS stay-at-home order was issued on March 20, but was applied on March 22.

"New York City as a whole was late in social measures," said Isaac B. Weisfuse, a former NYC deputy health commissioner. "Any after-action review of the pandemic in New York City will focus on that issue. It has become the major issue in the transmission of the virus."

Mayor DeBlasio and New York Governor, Andrew Cuomo, have been updating the state residence regularly through detailed news conferences. Their focus is on outreach and how the public can also help to flatten the curve.

However, reports still suggest that the state officials needed to respond with more urgency starting from the first case of Coronavirus in New York.

"Everybody is doing exactly what we need to do," said Gov. Cuomo said at a news conference on March 2. "We have been ahead of this from Day 1."

Although Cuomo and DeBlasio expressed their confidence, reports suggest that not much was actually done to prepare for emergency measures.

Eventually, cases of coronavirus began to spread among people who had not traveled outside of the country recently and had no connection with other's previously diagnosed. Spikes of the virus appeared and one by one, the city began to shut down. Broadway closed, restaurant and bar occupancy was reduced to half, and large gatherings were restricted to 500. Later, even NYC schools were closed for their 1.1 million students.

Finally, on March 20, with over 7,000 confirmed cases, the city was shut down and an stay-at-home order was issued.

"This is an enemy that we have underestimated from Day 1," Mr. Cuomo said on April 6. "And we have paid the price dearly."
© 2020 Korea Portal, All rights reserved. Do not reproduce without permission.