Michael Phelps on Tokyo 2020 Olympics Postponement, Concerned for Athletes Mental Health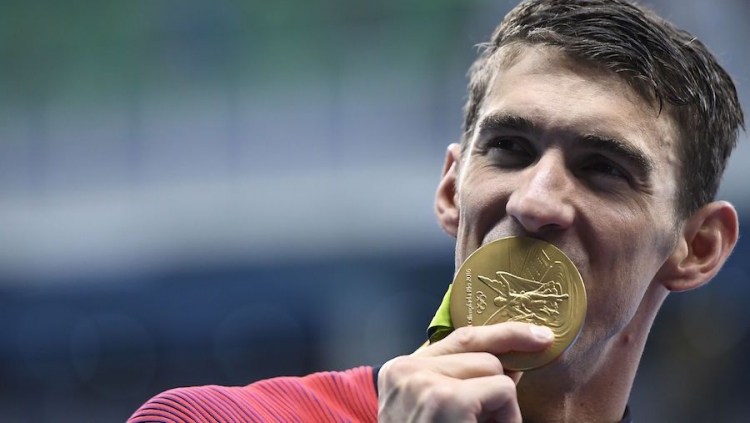 Michael Phelps opened up to the Associated Press about the Summer Olympics postponed to 2021 and the toll it takes on the athletes mental health.

The International Olympic Committee (IOC) finally announced this week that the 2020 games, set to take place in Tokyo, Japan, would be postponed for one year due to the global outbreak of COVID-19.

Phelps expressed his frustration for the time it took for Japan and the IOC to come to a conclusion.

"Honestly, my first thought was I was relieved," Phelps said to the Associated Press. "Now, there's more of a chance that we can beat this thing and do what we need to do to save as many lives as possible. I was happy to see them logically making a smart decision."

He added: "It's just frustrating it took this long."

Phelps, the most decorated Olympian in history, has been open about his mental health struggles and even suicidal thoughts. The 23-time Olympic gold medalist shared that this change in the the Olympic games takes an emotional toll on the athletes. Those who have been preparing for years now must wait another year for the event.

"As athletes, we're so regimented" Phelps said. "At this point, all the work is done. We're just fine tuning the small things to get to this point. Now it's like, 'Oh ... we're not competing.'

"All these emotions start flaring up. I really think mental health is so important right now."

Phelps actively advocates for therapy and is even the spokesperson for an online therapy company. According to Yahoo Sports, Phelps has even offered to talk with athletes who are struggling with mental health.

"This is such a big time for mental health," he said. "It's more important now than it ever was before. I hope everybody is taking care of themselves mentally and physically at this time. I'm always available and open at any hour to anybody who needs help."

Pressure had been mounting on the IOC and Japan committee to postpone the Olympic games. After Canada withdrew from the 2020 event on Sunday, Australia also told their athletes that training was no longer possible with the restrictions placed as a precaution against COVID-19. More nations, including the U.S.A, Germany,and Brazil began to add pressure towards postponing the games. The dates for the 2021 games have not yet been determined.
© 2020 Korea Portal, All rights reserved. Do not reproduce without permission.