Former f(x) Member, Amber Liu, Talks on Bandmate's Suicide & Kpop World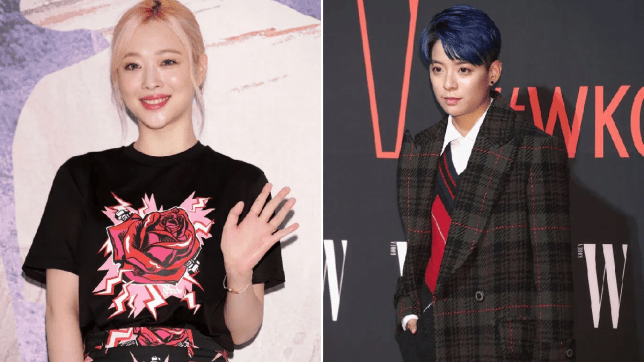 Amber Liu, the former K-pop member from the girl group, f(x), opened up in-depth interview about the past year and the suicides of K-pop idols.

Liu, born and raised in Los Angeles, sat down with People magazine and shared about her direct experience in the Korean pop industry. Liu moved to South Korea in 2008 and began a grinding schedule of training at SM Entertainment's training school. Later in 2009, the band f(x) was formed with Amber and members, Victoria, Luna, Krystal, and Sulli.

Although their schedule was demanding, the report from People suggests, Liu shared she could not speak openly about her feeling.

"Of course I'm going to post happy things on social media," Liu said to People. "Because if I post that I'm depressed, nobody's going to want to see that."

Liu later said that they back to back schedule of work had her "going on fumes" at the height of f(x)'s fame.

Liu also talked about her reaction to hearing the news of bandmate, Sulli's death by suicide at age 25.

"It was just so hard," Liu said. "I felt really angry. I was angry at myself, too, because Sulli and I talked a few weeks before. It's like, 'Man, if I just sent another text, what could have happened?'"

Sulli had been the subject of online trolling particularly for her outspoken feminist views. She was also known for going publicly without wearing a bra. Although Liu pointed out that Sulli was not the type of person to let the public opinion overwhelm her, one of Sulli's last Instagram videos featured her telling her followers that she is not a bad person.

"We grew up learning that sticks and stones may break my bones but words will never hurt me, but words do hurt," Liu says. "They physically can hurt."

In 2019, the K-pop industry experienced several suicides of young idols, including Sulli's friend, Goo Hara from the band Kara, just one month atfer Sulli's death. Actor and singer, Cha In Ha, was also found dead in his apartment just days after Goo Hara's death. Cha's death, however, was not yet confirmed as a suicide.

Liu admits she is still in the healing process to overcome the pain of the past. She told People that she is now in therapy to take care of her mental health.

The future is bright for Liu who is now a solo artist just coming off of her "X" tour.
© 2020 Korea Portal, All rights reserved. Do not reproduce without permission.