#NoMarriage Women in Korea Increase With 4B Feminist Movement
by
KP
/ Dec 06, 2019 12:48 PM EST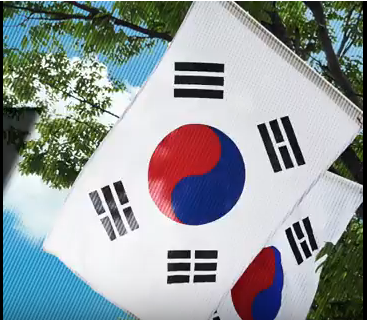 The population of #NoMarriage women are increasing in South Korea. A growing feminist movement called "4B" or "Four Nos" promotes no dating, no sex, no marriage, and no child-rearing. This movement comes as a response to South Korean's traditional patriarchal society.
"I'm a straight woman who is no longer interested in having relationships with men," Ms Bonnie Lee, a middle aged woman shared.
"I've always felt that as a woman, there are more disadvantages than advantages to being married," Ms Lee added.
More and more women are vowing never to engage in the four areas of marriage, sex, dating, and child rearing. A report from Strait Times indicates that the marriage rates in South Korea are steadily slipping due to unrealistic expectations from family and society.
"In the marriage market, your previous life and work experience don't matter," Ms Lee, an educated women with two master's degrees, added.
"For some ridiculous reason, being highly educated also becomes a minus point. What matters the most as a potential wife is whether or not you are capable of caring for your husband and in-laws."
The marriage rate in South Korea fell to 22.4% in 2018, down from 47% just ten years ago. The child birth rate has also suffered and is predicted to result in a sharp population decline by the year 2067.
The official size of the 4B movement is still unknown but the members estimate at least 4,000 followers.
One follower, Yoon Ji Hye. a 24-year-old young woman , fully embraced a similar movement called "Escape the Corset." This movement seeks to go against the nations standards of beauty. Yoon cut her hair short and got rid of all her make-up.
"I used to spend hours mastering make-up techniques, watching YouTube videos, and spent about US$200 on beauty products every month," Ms Yoon shared.
A sociologist from Stanford University says the 4B movement and Escape the Corset are the most extreme feminist movements witnessed in South Korea.
"The four categories - marriage, motherhood, dating and sex - often put women in subordinate position to men... and what is represented in 'corset' is also similar - that women need to look certain ways to please men," Dr Shin Gi Wook said.
Nevertheless, authorities in South Korea have still be trying to promote marriage by offering housing benefits to newlyweds.
© 2021 Korea Portal, All rights reserved. Do not reproduce without permission.