SEVENTEEN Takes Backlash For Delaying A Flight; Group's Agency Apologizes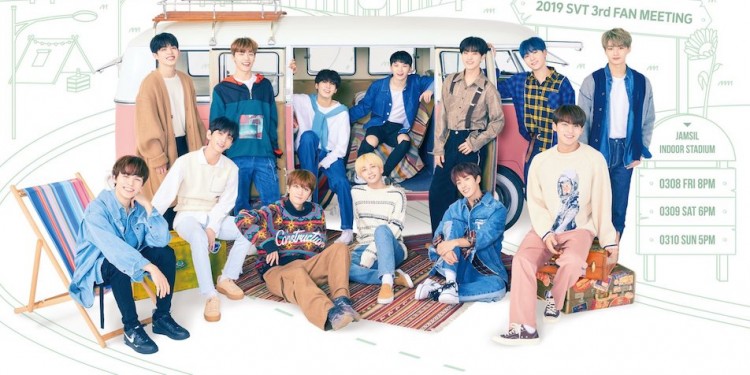 SEVENTEEN is currently under fire after the group caused a delay in a flight to Korea. The group's agency, Pledis Entertainment, issued a statement and apologized for causing a delay.
K-pop group SEVENTEEN recently held their fan event in Okinawa, Japan from June 14-16. They were scheduled to return to Korea on June 17.
The group, however, has been receiving backlash once they landed in Korea after they delayed the departure of an airplane from Japan to Korea. A couple of passengers took to social media to express their disappointment in the group.
One of the group's fellow passengers recalled her experience during her flight. She slammed SEVENTEEN for being late in their scheduled flight and forced other passengers to wait for them. Another passenger said the group should get a chartered plane so they could travel on their own schedule and will not cause any inconvenience to others.
"Flight OZ171, which was delayed, was really annoying. They announced on the plane intercom that we would be delayed because we were waiting for some passengers, those passengers were SEVENTEEN. The flight departed as soon as SEVENTEEN and some of their fans boarded the plane, which is ridiculous," a netizen wrote on her personal blog.
Pledis Entertainment issued a response to the incident, saying the 13-member group was delayed at the airport due to some problems with their travel documents. Apparently, SEVENTEEN members and their staff finished checking in on time, but a member of the Okinawa airport staff suddenly informs the group that they need to fill out more documents.
It took them 30 minutes to complete the documents. In addition, the flight was delayed by 30 more minutes due to bad weather. Pledis said SEVENTEEN did not intend to cause any delay in flight and they apologize for causing inconvenience to the other passengers.
Meanwhile, SEVENTEEN is set to embark on a world tour in August. Pledis confirmed that the group will go on a world tour which is expected to kick off in Seoul, South Korea in late August.
Earlier this year, SEVENTEEN released their sixth mini album, You Made My Dawn, along with its title track "Home." They also dropped their first Japanese single, "Happy Ending," in May. It was certified platinum by the Recording Industry Association of Japan.
The K-pop group is also expected to attend and perform in the upcoming 2019 M2 X Genie Music Awards. SEVENTEEN has been nominated in two categories: The Male Group and The Performing Artist Male.
Fans can vote for the category awards at the Genie Music website from June 20 through July 31. The 2019 MGMA will be held on August 1 at Seoul's Olympic Gymnastics Arena.
© 2021 Korea Portal, All rights reserved. Do not reproduce without permission.