Kang Daniel Is Ready For Solo Debut; Confirmed Meeting With Album Distributor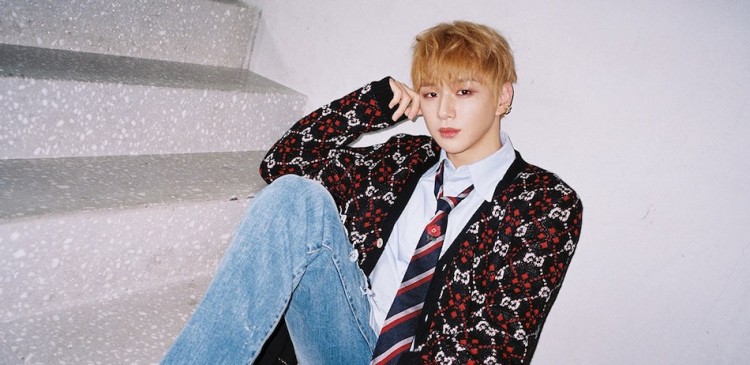 Kang Daniel is reportedly on the finishing touches for his upcoming solo debut. The K-pop idol recently had a meeting with some music distributors for the released on his solo project.
Daniel's own agency, KONNECT Entertainment, confirmed that the singer had a meeting with music distribution companies. The confirmation came after Ilgan Sports (via Koreaboo) reported that Daniel met with Kakao M and an album distributor which sparked speculation that the former Wanna One singer might be done or almost finished with his album.
The publication quoted a K-pop insider as saying the meeting with a music distributor could mean that a launch date of Daniel's album might have already been set. The Produce 101 Season 2 winner previously assured his fans that he will be making a solo debut soon.
During his Instagram Live recently, Daniel revealed that he is working on his new music. He added that he is also heavily involved in composing and writing the lyrics of his songs.
Meanwhile, KONNECT Entertainment clarified that the woman who previously mentioned in Daniel's dispute with LM Entertainment is not involved in any of the singer's business activities. KONNECT confirmed the meeting with distribution companies but stressed that "Seol Noona" is not involved the companies that Daniel has established.
"It's true that Kang Daniel is having meetings with music distribution companies. However, this figure by the name of 'Seol Noona' is not involved at all in Konnect Entertainment or investment company KD, established by Kang Daniel," a rep from the agency said.
It was earlier reported that Kang Daniel's contract dispute with LM involved a female agent that goes by the name "Seol." Apparently, she is an agent in Hong Kong who do business with Hallyu stars in different projects such as performances, events, and advertisements. LM claimed that things are sailing smoothly between them and Daniel until the latter introduced "Seol" to LM earlier this year.
The label revealed that "Seol" presented them with a proposal for business overseas. Then earlier this year, she identified herself as Daniel's legal representative and asked LM to see the idol's exclusive contract.
Daniel's conflict with LM in March. It ended up with the singer applying for an injunction to terminate his exclusive contract with the agency. The court ruled in favor of Daniel last month.
This allowed the singer to pursue independent activities without any interference from LM. The agency, however, filed an appeal in court.
© 2019 Korea Portal, All rights reserved. Do not reproduce without permission.