'Goblin' Actress Kim Go Eun To Star In South Korea's First-Ever Musical Film 'Hero'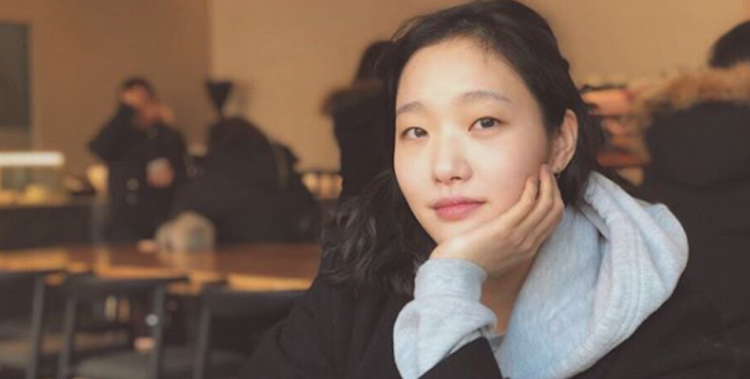 Korean actress Kim Go Eun has been confirmed to star in the first-ever musical film of South Korea, titled Hero. The Goblin actress will be taking an important role as Korea's independence movement supporter in the upcoming movie.
Kim Go Eun's agency, BH Entertainment, has confirmed that the actress will be playing a character in the biopic Hero. Kim will be portraying the role of Joseon's last court lady, Seol Hee, who witnessed the death of the last empress, Empress Myeong Sung.
Seol Hee is a strong-willed woman who actively supports the independence movement. She gathers key information about Japan in order to help the movement.
Hero is about Korean independence activist Ahn Jung Geun. She becomes a martyr of the early 20th century after she receives a death sentence from the Japanese court for assassinating Ito Hirobumi in Harbin, China in October 1909.
Prior to Kim Go Eun's casting, the musical movie is already gathering attention because of the casting of Phantom Detective actor Jung Sung Hwa. Jung will be playing the lead character Ahn Jung Geun, the same role that he has been playing in the musical Hero since it was first was commissioned in 2009 to honor the 100-year anniversary of An Chung Gun's death.
The film will be adapted to the Korean musical and it will be helmed by Tidal Wave director Yoon Jae Kyun. Filming of Hero will begin in the second half of the year.
Meanwhile, following the success of her TV series Goblin alongside Gong Yoo and Lee Dong Wook, Kim Go Eun returned on screen and appeared in the movie 2018 movie Sunset In My Hometown. It was also previously confirmed that she will be joining Lee Min Ho on his comeback TV series The The King: The Eternal Monarch.
Kim will be playing two characters in the drama: a detective and a criminal. The story of The King: The Eternal Monarch will revolves around two parallel worlds. It will tell the story of an emperor, Lee Gon (Lee Min Ho), who lives in one of the two worlds while a police detective, Jung Tae Eul (Kim Go Eun), lives in the other modern-day world.
Kim Go Eun dmitted that playing two totally opposite characters would be a challenge. But the K-drama writers are confident that the 27-year-old actress could perfectly portray both roles. The King: The Eternal Monarch is expected to premiere in the latter half of 2020.
© 2023 Korea Portal, All rights reserved. Do not reproduce without permission.