Kim Go Eun Opens Up About Pressure After 'Goblin'; Rumors That Hurt Her The Most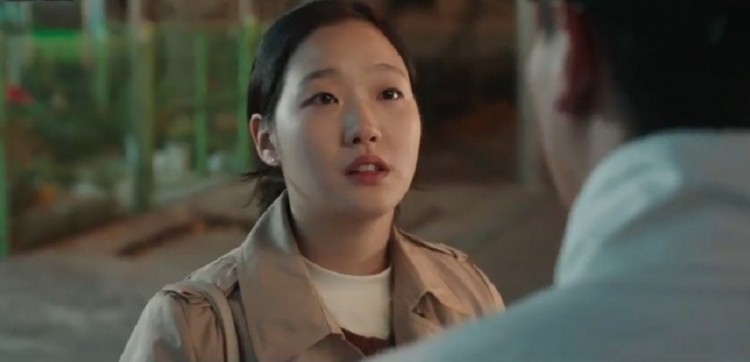 Korean actress Kim Go Eun has admitted that the fame that follows after the success of K-drama Goblin took its toll on her at some point in her life. Kim also revealed some of the worst rumors in her career that hurt her the deeply.
Kim has been known for playing the love interest of Gong Yoo's character, Kim Shin/Goblin, in the Korean TV series Goblin. She revealed some of the rumors that hit her the most. One of which was the buzz that she behaved badly on set. Kim said it did not only happen in fantasy romance Goblin (also known as the Guardian: The Lonely and Great God), but since she debuted in the industry.
"I put great importance on behavior on the set but there was this rumor saying I have bad behavior during filming. It did get me upset but I continuously experienced it since my debut so now I just think it's my destiny. That's also why I don't easily agree and join in whenever someone talks about someone else around me," Kim confessed.
The K-drama actress also mentioned that she was also rumored to be taking advantage of company card. Kim denied it, saying she hasn't even used a company card.
The Pressure After

Goblin
Kim admitted that she has been very careful in choosing her next project after Goblin because of the pressure that came after the success of the drama. The A Muse actress said she wanted to do a less demanding character that she would enjoy and "heal" her.
"After finishing 'Guardian,' I was trying to find something that could help heal me. I thought it would be better if I could do some amusing and less demanding role, and received the offer to appear in 'Sunset' at just the right moment," Kim said in an interview with Yonhap News.
Kim Go Eun's New Movie
The actress leads the upcoming movie Sunset In My Hometown along with actor Park Jung Min. Kim revealed that Park's presence in the film made her decide to take the role of Sun Mi.
Sunset In My Hometown follows Hak Soo (Park), an unsuccessful rapper in Seoul who returns to his hometown after he was tricked by his crush and childhood classmate Sun Mi. The romance will bloom between the two after he returns home to the plate where all his embarrassing childhood memories are hidden.
Kim praised for Park for his dedication to work. She admitted that it is a dream come true for her to work with Park and critically-acclaimed director Lee Joon Yik. Both Park and Lee received nominations and awards for their work in 2016 movie Dongju: The Portrait of a Poet.
Meanwhile, Kim Go Eun gained weight to prepare for her character. The actress admitted that her director did not ask her to put some pounds for the role, but she thought it would be better to gain some kilos as soon as she read the script. Sunset In My Hometown will hit theaters on July 4.
© 2023 Korea Portal, All rights reserved. Do not reproduce without permission.