GOT7 To Invite Children With Incurable Diseases To Their World Tour; Ticket Sale For Europe Leg Postponed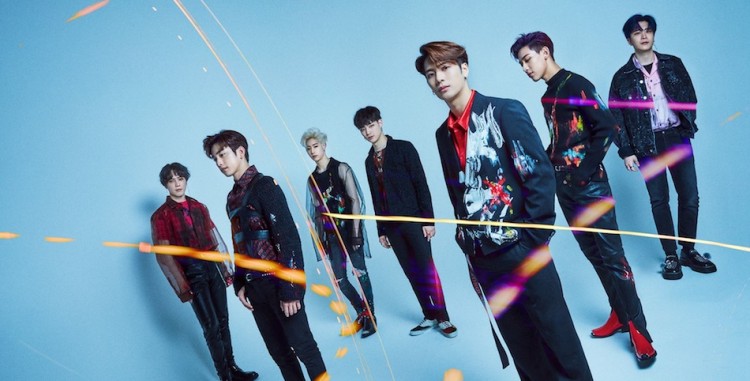 GOT7 is planning to hit to two birds in one stone in their upcoming Keep Spinning world tour. Aside from performing for their fans all over the world, the group is also turning the event for a cause.
GOT7 has forged a partnership with Make-A-Wish Foundation to invite children across the globe who are fighting incurable diseases to attend their concert. JB, Mark, Jackson, Jinyoung, Youngjae, BamBam, and Yugyeom invited children with critical illnesses and their families to join them in their concert.
Make-A-Wish Foundation is currently accepting requests from children with incurable diseases who wish to attend GOT7's concerts or meet the group. The foundation mission is to grant the wishes of children who are battling critical illnesses such as leukemia, brain tumors, and others.
The tie-up between GOT7 and Make-A-Wish Foundation will kick off on the group's concert in Seoul on June 15 and16 at the KSPO Dome. On June 15, the first child to attend the Keep Spinning concert and have her wish come true is the 17-year old fan named Karime.
GOT7 released their latest album, Spinning Top: Between Security & Insecurity, on May 20. It debuted at No. 5 on World Albums chart, making it the group's ninth album to land in the Top 5 of World Albums from their total of 14 entries on the chart to date. So far, the group has four No. 1 albums in the chart. The lead track, "Eclipse," also debuts at No. 13 on Billboard's World Digital Song Sales chart.
Ahead of the Spinning Top release last month, JYP Entertainment also announced that the septet will embark on a world tour where they will make stops in several cities in North and South America, Australia, and Europe. The group will visit cities in the U.S., Canada, and Mexico in June and July before heading to Australia in August.
Meanwhile, GOT7 has just announced that they are postponing the ticket sales for the Europe leg of Keep Spinning world tour. The group earlier announced tour dates in Amsterdam on October 8 and in Paris on October 19.
JYP Entertainment did not give an explanation for the postponement. Although many fans are disappointed of the latest announcement, many are hoping that GOT7 will have a safe tour.
© 2019 Korea Portal, All rights reserved. Do not reproduce without permission.