GOT7's Jinyoung Reveals Dating Rule Of Their Group + iGOT7s Hilarious Reaction To The Singer's Revelation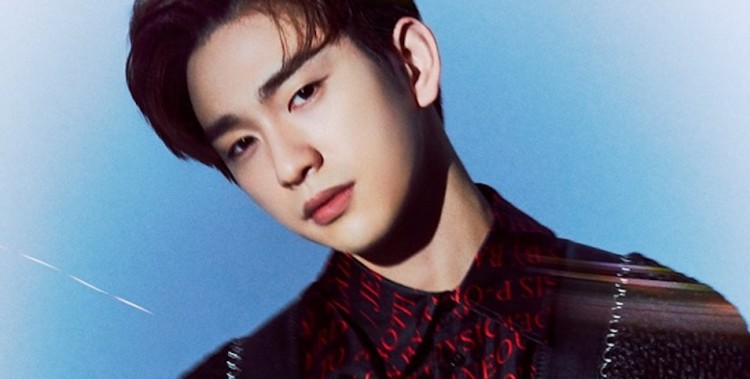 GOT7 member Jinyoung made a huge revelation about the private life of the group members and he might be reprimanded by them for this. Although some member of GOT7 already previously admitted in they have dated in the past, the issue of idol dating is still a huge deal in the K-pop world.
During his stint as special MC in an episode of Radio Star, Jinyoung can't help it but share GOT7's label, JYP Entertainment, rules when it comes to dating. Things get started when former Wanna One, now AB6IX member Lee Dae Hwi, talked about dating and getting married.
Jinyoung suddenly said their agency has a rule that they can start dating when can fill up 10,000 seats at a concert. Host Kim Gura then told asked Jinyoung that GOT7 have already achieved it to which Jinyoung replied, "Not yet."
Brand New Music founder Rhymer said GOT7 has already surpassed 10,000 and the hosts asked if GOT7 is unable to date. Jinyoung then became flustered and made everyone laugh as he asked his bandmates if they already started hanging out with ladies.
Meanwhile, GOT7 fans, also called iGOT7 or aghase, shared their thoughts about Jinyoung's statement. Many find the singer's reaction cute when he was told that GOT7 already done the 10,000 people seats at a concert.
Some said it is part of the idols' personal life hence if they choose to be in a romantic relationship, it is all up to them. Others assured that they will continue to support their favorite idol despite his decision to date or get mary.
JYP Entertainment is one of the talent agencies in South Korea that has a non-dating policy for its artists. Currently, all members of GOT7 are single although some of them have admitted previously to have dated several times before their debut.
Team leader JB said he used to see a girl before their debut but it seems like the couple broke up when he started training for JYPE. Mark has been rumored in the past to be dating someone but the relationship ended when the singer also started training.
Jackson revealed that he dated 4-5 times before debuting while Jinyoung is the opposite of Jackson. Jinyoung has't dated before.
Youngjae dated before he became a trainee. The relationship lasted for only five months right before their debut. BamBam previously admitted that he dated a Japanese girl before debut. Many believe that it was TWICE member Mina. The group maknae, Yugyeom, never talk about his private life It was assumed that he is also single at present.
© 2022 Korea Portal, All rights reserved. Do not reproduce without permission.