NCIS Alum Pauley Perrette Reiterates She Is Not Returning In CBS Series Because She Is "Terrified" Of Mark Harmon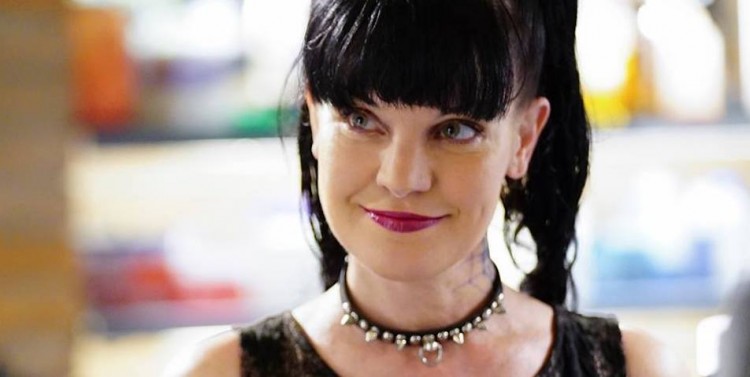 Former NCIS cast member Pauley Perrette has stressed that she is definitely not returning in the CBS series and cited former co-star Mark Harmon as the reason. Perrette admitted that is "terrified" of the veteran actor.
Perrette posted a tweet recently where she said she will never return in NCIS because she is afraid that Harmon might hurt her. Then in a follow-up tweet, Perrette shared close-up photos of a crew member who has stitches on the corner of his right eye.
The actress claimed in the caption that she lost her job and got physically assaulted for protecting the show's crew. The tweet has been deleted since.
"NO I AM NOT COMING BACK! EVER! (Please stop asking?) I am terrified of Harmon and him attacking me. I have nightmares about it. I have a new show that is SAFE AND HAPPY! You'll love it! #HappyPlace Love y'all!," Perrette wrote on his first tweet.
Rumors have it that the tension between Harmon and Perrette started in 2016 when the actor's pitbull allegedly bitten a crew member. Apparently, Perrette protested when Harmon brought his dog back on set after the biting incident. The actor is also the executive producer of NCIS.
Perrette bid her goodbye in an episode of NCIS Season 15 after being a lead character since the show debut in 2003. Her character, Abby Sciuto, had a touching farewell with every member of Team Gibbs except for Agent Gibbs (Harmon). The two just had a sign language exchange at Gibbs' front lawn which could have been shot separately.
After leaving NCIS, Perrette posted a message on Twitter saying she had experienced multiple physical assaults on set and claimed that a very rich and powerful "publicity machine" was keeping her silent. His tweet included the phrase "He did it" but did not mention any name of who is referring to. At the time, CBS admitted that Perrette raised a workplace concern and they have worked with her to find a resolution.
Based on Perrette's tweet, it looks like she has been receiving questions on whether or not she has plans to reprise her role in NCIS amidst the return of another former cast member, Cote de Pablo. Meanwhile, some NCIS fans accused Perrette of making noise to attract attention and promote her upcoming comedy series.
Other defended the actress and she already said her piece and doesn't need to explain further. Both CBS and Harmon have yet to issue a comment about Perrette's tweet.
Pauley Perrette is set to return on CBS in a sitcom, titled Broke, which is expected to premiere in 2020. She will star in the show alongside Jane the Virgin actor Jaime Camil and Natasha Leggero.
© 2021 Korea Portal, All rights reserved. Do not reproduce without permission.