'NCIS' Season 17 Spoilers: Wilmer Valderrama Teases Ziva's Return Is Real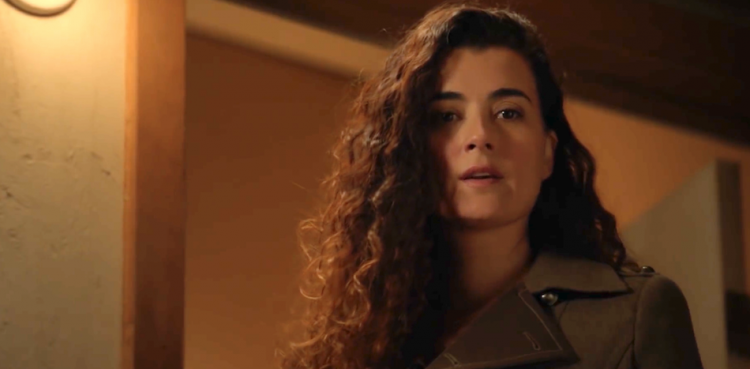 As NCIS fans are jumping in the excitement of Ziva's return in Season 16 finale, so as the cast members. Actor Wilmer Valderrama welcome back Cote de Pablo to the show as he teased the actress' character participation in the upcoming Season 17.
On Twitter, Valderrama (Agent Nick Torres) shared the clip of the iconic return of Ziva (de Pablo) on Season 16 finale where she walked into Gibbs' (Mark Harmon) equally iconic basement. In the scene, Ziva warned her former boss that he is in danger while Gibbs looks stunned of seeing the Mossad agent again.
"This is not a drill everyone. Welcome home #Ziva. People... see you all season 17," Valderrama wrote in his post.
Valderrama is also probably ni shocked as everyone else when the season finale episode aired last month. Apparently, only a few people knew that de Pablo is indeed reprising her role in the series.
NCIS producers have kept the information under wrap by keeping the final scene out of the script and filming it in the middle of the night with only a small crew. Reports indicate that showrunners Frank Cardea and Steven D. Binder had copies of the scene. It is not clear far Harmon, who is also one of the executive producers of the series, knows about the scene before they film it.
After the episode was aired, there have been speculations that Ziva could probably just a figment of Gibbs' imagination since he was seen in Season 16 finale talking to dead people like his ex-wife, Dianne (Melinda McGraw). But it looks like this is not the case with Ziva and she is indeed back in flesh.
The NCIS showrunners have confirmed that Agent Tony DiNozzo's (Michael Weatherly) love interest is definitely returning at least in Season 7 premiere episode in fall. The episode is expected to pick up on the danger that Ziva has warned Gibbs about.
NCIS has started to tease about the possibility that Ziva is still alive in the early part of the previous season. In "She" episode, Agent Ellie Bishop (Emily Wickersham) found a letter from the supposedly dead former NCIS agent.
Then Bishop talked to Gibbs about collecting stuff at Ziva's secret place. Later on, Bishop ended up renting the same place and keeping Ziva's things.
NCIS fans still have less than four months to speculate and figure out whether or not Ziva is real or just in Gibbs' mind. NCIS Season 17 is expected to premiere in late September.
© 2021 Korea Portal, All rights reserved. Do not reproduce without permission.