EXO's Baekhyun Confirmed For Solo Debut In July & EXO-L Can No Longer Wait For His New Album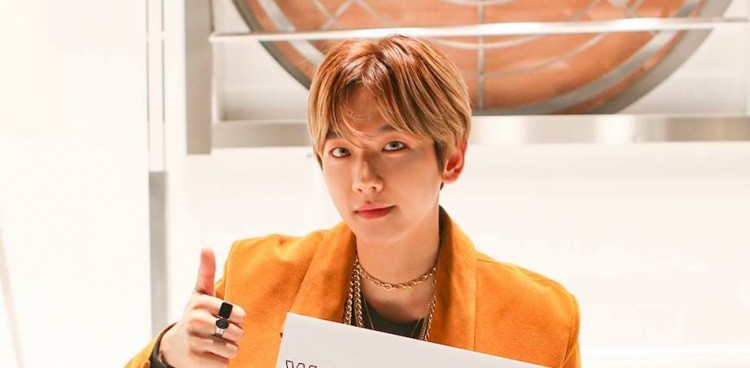 EXO member Baekhyun is set to make a solo debut very soon. SM Entertainment has confirmed that the EXO idol is slated to drop his solo album in July.
Baekhyun is not only busy with his new YouTube channel. He is also preparing for his solo debut next month. SM has set that Baekhyun will be releasing his own album in July. It will be his first solo album since he debuted in 2012 with the other members of EXO.
The EXO main vocalist has sung several OSTs for K-dramas including his own, Moon Lovers: Scarlet Heart Ryeo, along with fellow EXO-CBX members Chen and Xiumin. He also collaborated with various artists such as singer-actress Suzy, K.Will, Soyou, and Loco.
Baekhyun will be the third EXO member to debut as a soloist following Lay and Chen. Lay released his first mini-album, Lose Control, in October 2016. He is set to drop another album, titled Honey, on June 14. Chen, on the other hand, made his solo debut with the mini-album, April, and a Flower, in April.
EXO-L are excited to hear Baekhyun solo songs. Many also expressed gratitude to SM Entertainment for giving the members their respective solo debut.
Now that Baekhyun has been confirmed to release an album in July, it is expected to be a busy month for EXO. Members Chanyeol and Sehun are also set to drop an album for their new unit in July and EXO will also be joining the upcoming SMTOWN Live 2019 in August in Tokyo, Japan.
Meanwhile, Baekhyun along with fellow EXO members Suho, Chen, Kai, and Sehun appeared as guest judges in the recent episode of JTBC's Stage K. In the episode, four teams from the United States, Japan, Thailand, and Belarus did a cover of some of EXO hit songs.
The first group from Thailand performed EXO's "Monster." The team America did a cover of "Tempo" while team Japan did "Ko Ko Bop." The last group from Belarus performed "Call Me Baby." The five members of EXO praised all of the performances.
The teams from Japan and the U.S. qualified for the second round and they both performed EXO's "Growl." In the end, the judges choose Japan as the winner and they have achieved their dream stage with EXO. They performed "Love Shot" together.
© 2019 Korea Portal, All rights reserved. Do not reproduce without permission.