BLACKPINK Performs 'Kill This Love' With Winning Team On 'Stage K'; Next Week Episode To Feature EXO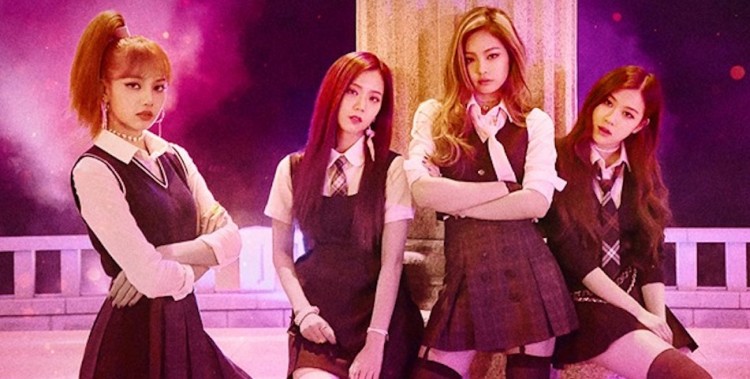 A group from Belgium emerged as the winner among the four groups that performed dance covers of BLACKPINK's hit songs at the new JTBC show, Stage K. Jisoo, Jennie, Rosé, and Lisa attended the show as judges and performed along with the winning team.
The recent episode of Stage K features the performance of teams from Belgium, France, Japan, and Poland. At first, the BLACKPINK members were asked what they would like to see in the performances.
Jisoo believes that the teamwork of the group members is important while Jennie said she will watch very closely the energy of each member. For Rosé, she will look for the "feeling" in their dance while Lisa would like the group to showcase the key point in their choreography.
The BLACKPINK-wannabes from Belgium performed "Whistle." Rosé enjoyed the dance cover and commented she realized a lot of things while watching the group on stage. Team Japan covered "BOOMBAYAH" and Jennie was impressed with the energy that the group has shown.
The France team covered "As If It's Your Last." Jisoo was impressed that they come up with a new dance moves and expressed the desire to try the choreography. Lisa, on the other hand, complimented one of the members who took her part in the dance.
Meanwhile, the group from Poland performed "Playing With Fire." Jennie commented that even though the song is a very feminine piece, the two members of the group created impressive moves while maintaining their strength. Jisoo also complimented the duo for filling the stage and added that she also want to try their choreography with another member of BLACKPINK as well.
The teams from Japan and Belgium moved on to the second round. They both performed "DDU-DU DDU-DU." The two teams showed different techniques in their cover and in the end, the Belgian team emerged as the victor and claimed their "dream stage" with their favorite K-pop group.
The episode closed with a "Kill This Love" performance from BLACKPINK and the winning team. The four members of the Belgium group synchronized perfectly with Jisoo, Jennie, Rosé, and Lisa. Watch the full performance below.
Meanwhile, the next episode of Stage K will feature teams that will do covers of EXO hit songs. EXO members Sehun, Baekhyun, Suho, Chen, and Kai will also appear in the episode as guest judges. The group is expected to perform their latest hit song "Don't Mess Up With My Tempo" with the winning team.
© 2019 Korea Portal, All rights reserved. Do not reproduce without permission.