BTS Breakdown In Tears Following ARMY's Surprise During Wembley Concert + Grammy-Winner Group Drops 2019 BTS Festa Photos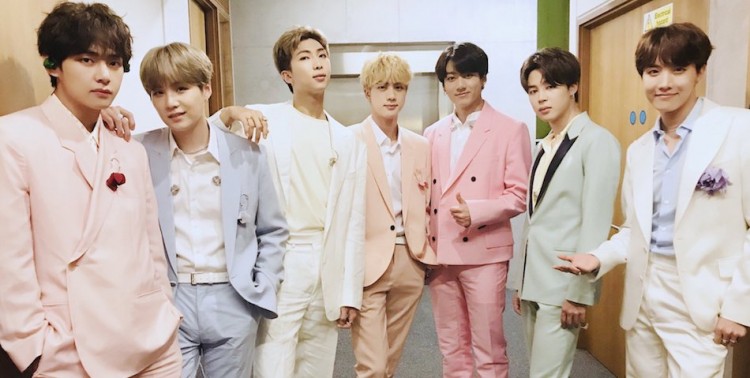 The BTS's Love Yourself: Speak Yourself concert in Wembley Stadium is a monumental achievement for the Korean pop group but their fans made it more memorable with a special gift. Jin, Suga, J-Hope, RM, Jimin, V, and Jungkook broke down in tears when the ARMYs that were present at the London concert sang the group's "Forever Young."
BTS has been known for giving their fans their best performance in every event that they attended. But on the second night of their concert in London, it was their fans who surprise the group of a special performance.
The Bangtan Boys is supposed to have what they called "ARMY Time" and sing "Mikrokosmos" from their latest album Map of the Soul: Persona. However, their fans turned the segment into "ARMY SINGS" time. The members were stunned by the surprise and soon broke down in tears because of the overwhelming emotions.
Without the knowledge of the members, their staff planned the surprise. The staff showed up a message for the ARMY on the giant screen at the concert. They were informed on how they will surprise the seven members of the K-pop group.
After the group gave their last messages and RM introduced their last song for the night, the 60,000 fans who attended the concert began singing the chorus of "Mikrokosmos." Watch a fancam clip below.
Meanwhile, the "Boy With Luv" hitmakers have kicked off this year's BTS Festa by keeping their annual tradition of sharing family portraits to their fans. The set of images features the members posing as their respective solo personas. Each member is also seen connecting with another member's world.
The 2019 BTS Festa quickly became a hot topic on social media over the weekend as the group dropped the first set of photos for their sixth-year anniversary celebration. Several BTS-related hashtags took over the list of top worldwide trends on Twitter. The top three worldwide hashtags in the early morning of June 3 are #2019BTSFESTA, #ToMyBelovedV, and #WelcomeToFESTA.
The #ToMyBelovedV is in celebration of the day when member Kim Taehyung, also known as V, was first revealed to the public as a member of BTS. Fans shared special messages for V, including how they began to follow BTS because of him.
V had been a hidden member of the group during their pre-debut days. Many thought BTS is composed of six young boys until V was revealed on June 2 and became the final member of today's first-ever K-pop act to win a Grammy award.
© 2020 Korea Portal, All rights reserved. Do not reproduce without permission.