GOT7's Bambam Hits Back On Haters; Responds To Accusation That He Called Bandmate JB 'N**ga'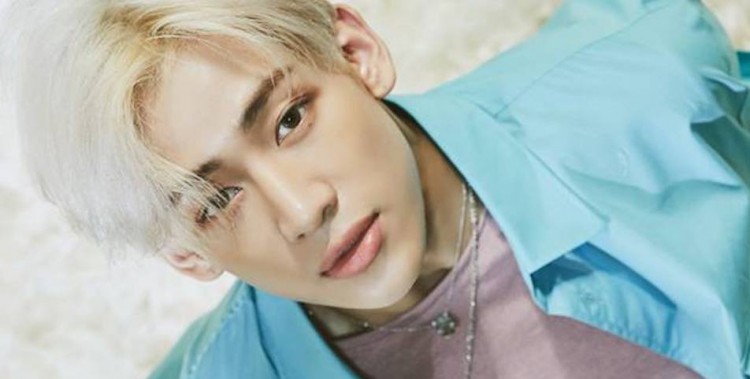 GOT7 member Bambam started the new year in a bad note for not doing anything wrong and he is pissed because of it. The K-pop idol posted on Twitter his respond to netizens who accused him of calling his bandmate JB the N word.
The accusation started during the recent V Live session of GOT7 while celebrating the New Year. During the live broadcast, Bambam teases his bandmate JB in a rap-like manner. He said, "JB leadu neulgeoss," which means "JB our leader is old now" and all the members laugh.
To non-Korean language speakers, the singer seems to utter some bad words. But to Korean, the context of Bambam's words are clear.
Unfortunately, during GOT7's V Live, the English subtitles are not immediately available. Hence, some international K-pop fans misinterpreted Bambam and accused him of being a racist. Memes and GIFs that refer to Bambam's phrase quickly spread online. Some called him "problematic idol."
This forced Bambam to respond and defend himself. In his posts on Twitter, the singer expressed his disappointment.
"Come on its 2019 guys~ What did I do wrong?? Let me breathe. Give some respect. If u don't understand 100% then stop acting like u know things okay?," he tweeted. Then he followed it up with "Some people just so annoying...."
Meanwhile, GOT7 fans started to trend the hashtag #WeLoveYouBambam in support for the group's singer/rapper. Many told BamBam to just ignore the haters and continue to be an inspiration to their fans. Some added that those who did not understand Bambam are just overreacting and put a different meaning to his words.
"Ignore them please, they are immature people who want everything to be as they want. Real #IGOT7 we just want you to be happy, and we respect your decisions, friendships, your personal life. You are a great artist. #WeLoveYouBambam," one fan wrote.
This is not the first time BamBam was accused of being racially inappropriate. In June, he received backlash from netizens when he shared a photo of him imitating Chadwick Boseman's "Wakanda Forever" salute from the Marvel movie Black Panther.
Some claimed that it was inappropriate for BamBam to dress up as Black Panther since he is of Thai descent. One particular Twitter user said while dressing up as a Wakanda character, BamBam is "wearing the race as a costume".
BamBam also responded to critics at the time. He expressed disappointment as to why pop idols like him can't be a movie fan. GOT7 fans have also shown their support to the singer and told him to ignore haters and do what pleases him.
Meanwhile, GOT7 has recently released the studio live video of "Take Me To You". The song is part of the repackaged album Present: You & Me which was released on December 3.
© 2019 Korea Portal, All rights reserved. Do not reproduce without permission.