Korean Singer Sunmi Clarifies LGBT Remark After It Goes Viral Worldwide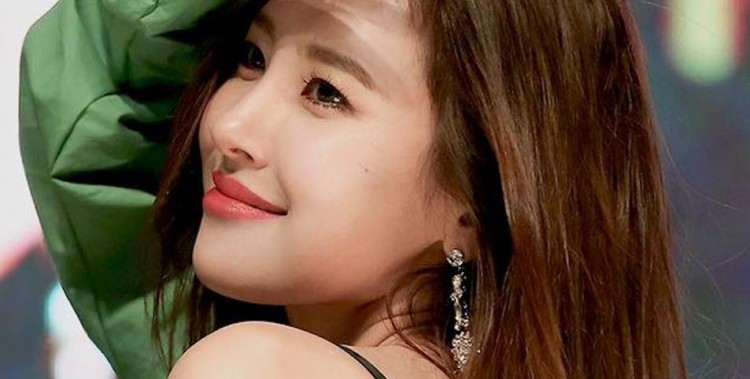 Sunmi has finally clarified the remark she made about LGBT during her concert in Amsterdam recently. The Korean pop idol's comment has been trending worldwide on Twitter after fans assumed that Sunmi admitted of being a lesbian.
The LGBT community and many of Sunmi's fans celebrate after the singer seems to make a confession about her sexual identity during her Warning world tour. The clip goes viral when it was shared online and Sunmi began trending online.
The speculation that Sunmi just came out about her sexuality was further fueled by another clip that shows the singer grabbing a pride flag from the audience and exclaimed "Happy Pride!" Some fans believe this is Sunmi coming out as LGBT. Others are calling her LGBT queen and praising Sunmi for her courage to come out while some believe that she was just showing support for the LGBT community. Watch the videos below.
It turned out to be the latter. The former Wonder Girls member put an end to the speculations when she posted a message on Twitter to clarify things.
"Haha I was saying 'I have so many different sides of me like dorky and LGBT queen...' Yeah, I support LGBT but don't get me wrong guys," she tweeted.
This means although Sunmi is embracing the title of LGBT queen and passionately supports the community, she doesn't identify herself as a gay. Despite her latest tweet, many K-pop fans show support to Sunmi and respect her stance.
Others, however, troll the singer. Memes and GIFs of her comparing to BLACKPINK member Jennie and Red Velvet's Yeri have been posted on social media. The two were previously mocked for their ill-timed pauses in speech or hastily clicking send button on social media that made many think that they are implying something else.
Sunmi, who is currently on promoting her latest singer "Noir," earlier spoke about finding herself. During an interview with Billboard earlier this year, Sunmi talked about her future plans and finding her "own color."
Meanwhile, Sunmi is set to released her official light stick. She shared on social media an image of the light stick that features a white patterned sphere surrounded by a purple band with the name of her fan club, MIYA-NE, printed on it. Sunmi is set to perform for her fans in Berlin on June 6 and wrap the tour in Paris on June 7.
sunmi came out today ️‍ pic.twitter.com/qME4XMAzYi — nio loves yves (@yvesiren) June 4, 2019
HELLO HERE'S A VIDEO OF SUNMI SAYING HAPPY PRIDE pic.twitter.com/ZO4ItaAmmH — ♡ (@gizibabes) June 4, 2019
© 2023 Korea Portal, All rights reserved. Do not reproduce without permission.