Wanna One Alum Kim Jaehwan Backed In The Hospital Due To High Fever; Fans Express Concern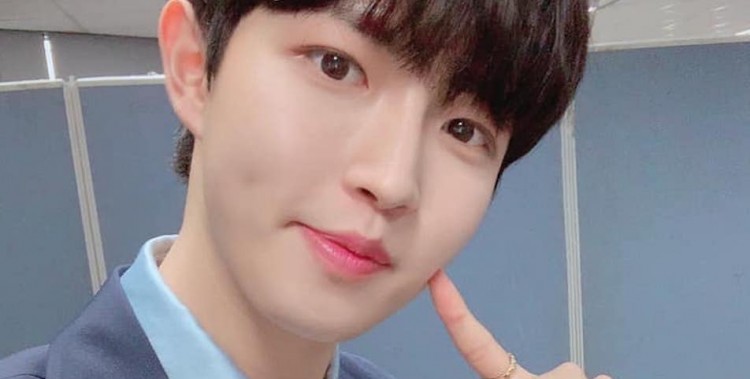 Former Wanna One member Kim Jaehwan is back in the hospital due to his poor health condition. Meanwhile, fans have expressed their concern about the idol's health.
Just days after he was sent to the hospital because of high fever, Jaehwan is back in the emergency room once again. Apparently, the ex Wanna One member was rushed to the hospital due to high fever and body aches. Reports indicated that the singer's health began to worsen after his fans signing event, titled "MIN:D" on Sunday.
Just last week, his agency Swing Entertainment revealed that Jaehwan has been receiving IV treatment because of high fever. However, the singer still decided to complete his recording with SBS MTV program, The Show. After his recording, he went back to the hospital and continue with his medication.
Jaehwan dropped his first solo album, titled Another, on May 20 along with the music video for the title track "Begin Again." The MV features Love In The Moonlight actress Kim Yoo Jung.
Since then, he has been actively promoting the album. Despite not feeling well, Jaehwan managed to achieve his first-ever solo music show win on The Show. However, it looks like his condition worsened.
"He went to the hospital as his high fever and body ache symptoms did not improve. He will focus on treatment and rest for the time being," Swing Entertainment was quoted as saying.
Meanwhile, Jaehwan's fans have expressed concern about the singer's health. Many shared their thoughts on social media and asked the singer to make his health a priority.
"Jaehwan oppa, get some rest first. Don't mind us, take care of yourself first," one fan wrote.
Jaehwan is among the 11 members of former K-pop group Wanna One. He is the main vocalist of the group. The group disbanded in December 2018 after Swing Entertainment did not renew the contract of the members.
They returned to their respective original agency except for Jaehwan. He signed up with Swing Entertainment early this year.
Jaehwan began his career when he became a semi-finalist on Korea's Got Talent 2 in 2012. Then in 2016, he got invited to appear on a new music program, titled Vocal War: God's Voice, wherein amateurs facing-off with professional singers. He came out as the winner.
A year later, he participated in the South Korean boy band survival show Produce 101 season 2. He finished in fourth place in the competition behind Kang Daniel, Park Jihoon, and Lee Daehwi .
© 2019 Korea Portal, All rights reserved. Do not reproduce without permission.