K-Pop Idol Kim Jaehwan Reveals The Current State Of Friendship Among Wanna One Members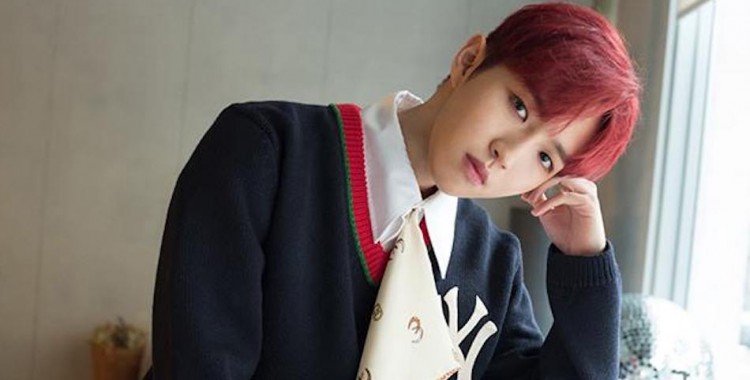 Former Wanna One member Kim Jaehwan has good news to their fans. He assured that the members are keeping their bond strong even after disbandment.
In the recent episode of Section TV, Jaehwan made a visit to promote his upcoming solo debut. He was also asked about his former bandmates and how they are doing. Jaehwan has revealed that the members keep in touch and help each other out in their respective project.
Jaehwan said they regularly talk to each other through a group chat. He said this way, they could follow give updates to each other or follow up on a member.
He added that before member Yoo Jisung started in his military enlistment this week, they were all in the group chat to send their best wishes to their former leader. Jaehwan said whenever a former Wanna One member has good news such as a new song, music show win, or topping the chart, the members meet up in the group chat to congratulate the person.
Jaehwan said this is one of the reasons why he is excited to release his own solo album. His debut solo album, titled Another, is set to drop on May 20 along with its lead track "Begin Again." Fans have been waiting for Jaehwan's new song, particularly the music video as it features Love In The Moonlight actress Kim Yoo Jung.
So far, the former members of Wanna One who have released their solo singles are Ha Sung Woon, Park Ji Hoon, and Yoon Jisung. Other members have either return to their original group or debut with a new group.
Minhyun has rejoined NU'EST. In March, Kualin formed a unit alongside Pentagon member Wooseok. Daehwi and Woojin will debut in a new boy band called AB6IX while Jinyoung is joining C9 Boyz that is set to debut in the second half of 2019.
As for Kang Daniel, he recently won a lawsuit against his agency LM Entertainment. Daniel earlier filed a request in court to suspend his exclusive contract on LM on an allegation that the agency signed over a majority of the idol's management rights to a third party without consulting him. Kang's legal representative said the singer can now pursue independent activities and LM Entertainment cannot in those.
Wanna One was formed through the survival competition Produce 101 Season 2 in 2017. The eleven members of the group debuted on August 7, 2017, under Swing Entertainment and CJ E&M. Swing did not renew their contract that expired on December 31, 2018.
© 2019 Korea Portal, All rights reserved. Do not reproduce without permission.