G-Dragon & Lee Joo Yeon's Agencies Issue Statements Following Dating Rumors After She Posted Selfie With BIGBANG Member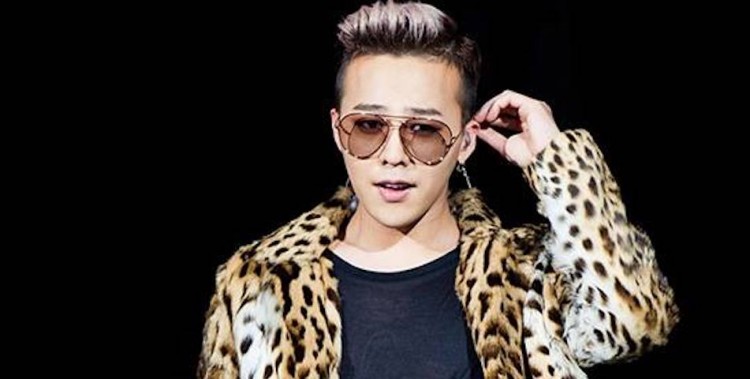 BIGBANG's G-Dragon and Lee Joo Yeon have been in the center of dating rumors once again after the actress uploaded a selfie video of her with the singer. The respective agencies of both artists have broken their silence about the matter.
G-Dragon and Devilish Charm actress Lee Joo Yeon have been caught up in dating rumors in multiple times in the past. They have spotted together on several occasions but they continue to deny any romantic relationship.
But on Friday, the rumors have been circling again after the 32-year-old actress posted on Instagram a video of her and G-Dragon while playing around with camera filters. Although the clip was immediately deleted, it was already seen and shared by thousands of her followers.
Lee Joo Yeon's agency, Mystic Story, then has issued two conflicting statements. According to Koreaboo, the agency first said they are "confirming the situation" after they learned about the clip. However, the agency, later on, announced that they can not confirm anything as it is Lee's private life.
"As it is a matter regarding the actress's private life, it's difficult to confirm anything. We ask for your understanding," Mystic Story said. BIGBANG's label, YG Entertainment, on the other hand, said they don't have any official statement about the dating rumor.
Meanwhile, some netizens believed that Lee intends to upload to the video on her private account but she accidentally shared it on her public account. Others have expressed dismay on Lee's action. Some asked the actress to be more cautious of using her social media accounts and stop adding more drama on the situation that YG and BIGBANG are in right now because of GD's former bandmate, Seungri.
The G-Dragon and Lee Joo Yeon dating rumors started in November 2017 when a video of them leaked online. In the clip, the two are also seen playing around a camera filter app. Their agencies also denied speculations that the two went on a trip to Hawaii later that year.
The rumors continued in early 2018 when Dispatch reported that G-Dragon and the After School alum have been spotted spending a vacation together in Jeju Island. The publication reported that the two have stayed on the island for four days.
G-Dragon is currently completing his mandatory military service. The 30-year-old K-pop idol got enlisted on February 27, 2018, and set to be discharged on October 26, 2019.
© 2019 Korea Portal, All rights reserved. Do not reproduce without permission.