Former BIGBANG's Seungri Could Postpone Military Enlistment Again; Roy Kim To Graduate From Georgetown University As Scheduled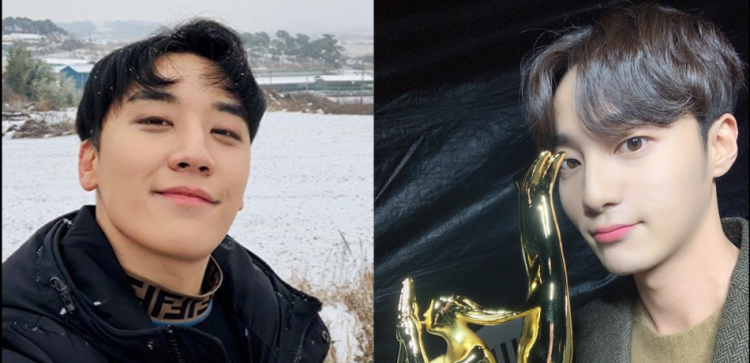 K-pop idol Seungri could delay his military enlistment again once the initial postponement to June 25 passes. Meanwhile, Seungri's fellow controversial chatroom member Roy Kim is set to receive his college diploma as scheduled.
The Korean Military Manpower Administration has shared an update about the status of Seungri's enlistment next month. Soompi cited a source from the agency as saying that the former BIGBANG member is not required to enlist before June 25.
Seungri is initially scheduled to start his military service on March 25. He filed a request to postpone his enlistment so he can participate in the investigation on all allegations against him. The military granted his request and gave him until June 25 to enlist.
However, according to the source, Seungri could request another postponement if he wishes. Apparently, once June 25 passes, the Military Manpower Administration will send another draft notice to the singer and he will decide if he wants to delay his enlistment again.
"Requesting a postponement is entirely up to the individual. When Seungri receives his new draft notice, he must decide whether or not he wants to postpone again," the publication source said.
The court earlier dismissed the police request for an arrest warrant on Seungri. The K-pop idol is facing charges of embezzlement, mediating prostitution, receiving prostitution services, and violating The Food Sanitation Act.
Meanwhile, Korean singer Roy Kim, Seungri's fellow member in controversial group chatroom, is due to graduate from the Georgetown University in the United States. However, his agency confirmed that the singer is in Korea and will not be attending his graduation on May 15.
Kim is studying in the U.S. when he was named as one of the members of Jung Joon Young's chatroom where the latter shared illegally taken photos and videos. The "Only Then" singer returned to Korea on April 9 after he was booked on suspicions of spreading illegally taken footage of women in the group chatroom.
Kim admitted to sharing in the chatroom some photos downloaded from the internet. He, however, denied filming any photos or videos.
Roy Kim's agency said the artist has been a diligent student while studying abroad but he will not attend his graduation and will remain in Korea to reflect on his action. It has been reported that Georgetown University decided to approve Kim's graduation since the singer has no previous criminal record and has yet to receive court verdict on charges against him.
© 2019 Korea Portal, All rights reserved. Do not reproduce without permission.