Korean Crooner Roy Kim To Reportedly Graduate From American University Next Week Amidst Chatroom Scandal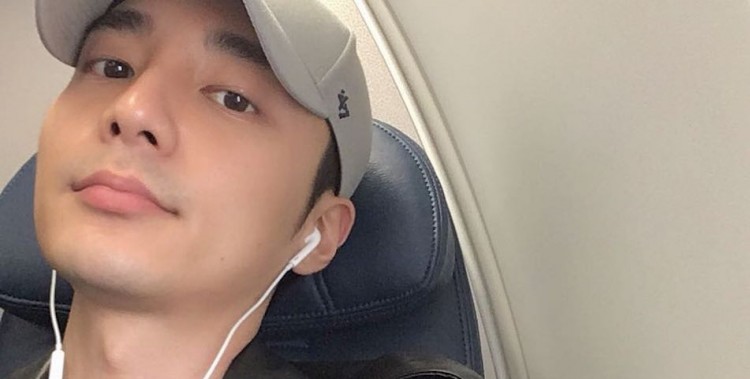 Korean singer Roy Kim could graduate from Georgetown University in the United States this month. Reports indicate that Kim is currently in Washington D.C. to prepare for his graduation that is set on May 15.
Roy Kim is one of the Korean celebrities that were named as members of the controversial chatrooms of Jung Joon Young. In the private chatrooms, Jung shared some illegally taken pictures and videos of women. Kim and Jung are known to be close friends.
Kim is currently attending Georgetown University, majoring in sociology. He has reportedly taken his final exams ahead of his graduation. If the situation on his case remains the same in the upcoming days, he will take his diploma on stage next week.
Meanwhile, his agency Stone Music Entertainment said they are now checking on the reports that Kim will be attending his graduation next week. So far, the label remains supportive of Kim. The agencies of the other K-pop celebrities who are involved in the scandal have already cut ties with their talents.
Kim returned to Korea on April 9 to attend the police questioning after the police dropped the names of the members of the chatroom where hidden camera footages were shared. The "Only Then" singer is revealed to be among the members of the said chatroom. Other members are former BIGBANG member Seungri, ex-F.T. Island member Choi Jonghoon, and singer-songwriter Eddy Kim.
During questioning, Roy Kim admitted to sharing lewd content in a chatroom but did not take the pictures himself. The case of the 25-year-old crooner has already been forwarded to the prosecution with the charge of violating the Information and Communication Network Act by posting sexually lewd material.
When the controversy broke out, Georgetown University stated that they will also conduct their own investigation on the sexual misconduct of their student. The university said any student who violates their conduct policies will be held accountable for their action.
Students found violating the code of conduct of the school is expected to be disciplined. The most severe punishment is dismissal or termination of the student's relationship with the school.
© 2020 Korea Portal, All rights reserved. Do not reproduce without permission.