New Jersey's MetLife Stadium Announces "No Camping" Allowed Ahead Of BTS's Concert + NJ Transit Important Announcement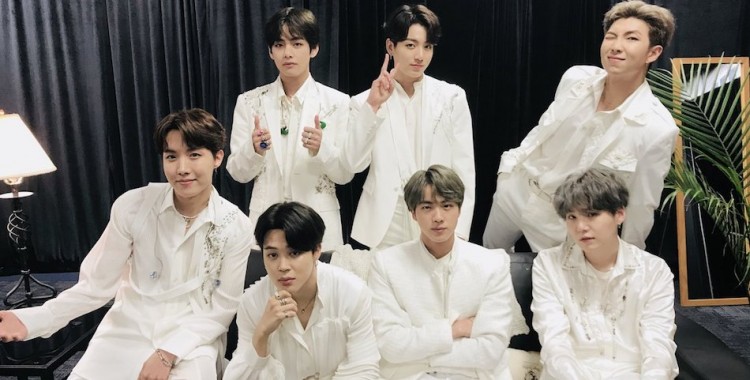 MetLife Stadium in New Jersey has released some important announcements ahead of BTS's Love Yourself: Speak Yourself concert in the city this weekend. Among the stadium's rules that concertgoers need to follow is the "no camping" policy.
On the stadium's official website, it listed down all the things that fans have to know before going to the BTS concert. One of the reminders listed is that no camping will be permitted onsite.
Ever since the K-pop group started their Love Yourself world tour last year, there have been incidents of camping within the vicinity of concert venues, particularly in the U.S. Last September, fans camped outside the Prudential Center in Newark for the group's two sold-out shows.
Most recently, the New York City Police have warned against pitching tents inside or outside Central Park after fans began to put up tents at the park following the announcement from Good Morning America that BTS will be performing for its summer stage. GMA announced that the Billboard winner group will kick off the network's Summer Concert Series at NYC's Central Park on May 15.
Additionally, MetLife Stadium also released its bag and carry in policies as well as parking and public transportation information. The venue also highlighted its security screening procedure for BTS's concert on May 18 and 19. Check out the complete details of MetLife Stadium's announcement for BTS concert here.
Meanwhile, NJ Transit is also bracing for the massive influx of fans in the state for the BTS concert. The public transportation company announced that they will back-up their trains with bus service to and from the stadium for the concert.
However, NJ Transit still issued a warning to fans to expect up to two-hour wait times to get on trains after the show ends. Check out the complete rail and bus services schedule to and from MetLife Stadium for BTS concert here.
NJ Transit said the additional back-up bus service will be dispatched to avoid the repeat WrestleMania fiasco last month. After the event, where fans waited in the rain for hours for the trains. The NJ Transit officials blamed the rail problems on WrestleMania 35 on the two hours delay on its 10:30 p.m. ending time.
#BTSARMY ️Are you ready for 2 nights of BTS next weekend?!

If you're coming to the shows, we've got you covered with everything you need to know about:

Bag Policy
Parking
Public Transportation
Tickets
Carry In Policy

And more! https://t.co/VI0PMIEYvm pic.twitter.com/CL0EOjSXWa — MetLife Stadium (@MetLifeStadium) May 10, 2019
© 2019 Korea Portal, All rights reserved. Do not reproduce without permission.