'My Absolute Boyfriend' Producers Praise Yeo Jin Goo For His Perfect Portrayal As Humanoid + SBS Releases New Teaser & Promo Photos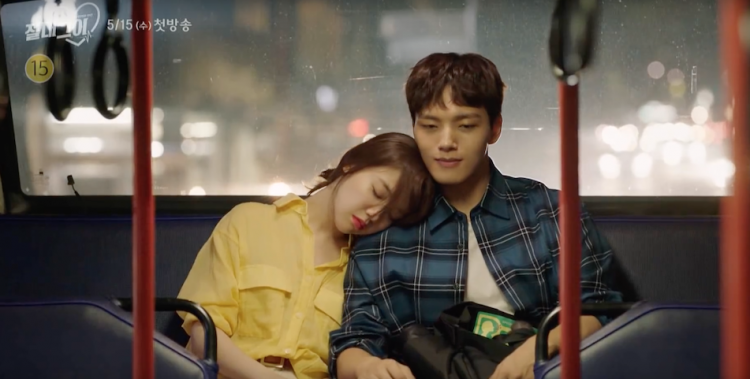 My Absolute Boyfriend is about to hit the small screen this week and the producers of the K-drama shared their thoughts about Yeo Jin Goo's acting as a humanoid. SBS has also released a new teaser and promo photos for the romantic comedy.
Fresh from the success of his period K-drama The Crowned Clown, Yeo Jin Goo will engage in another genre in which his skills in making the audience laugh will be tested. He will star next in My Absolute Boyfriend which is based on a popular Japanese manga series of the same title.
It tells the story of Uhm Da Da (Girl's Day's Minah), a special effects makeup artist who doesn't believe in love anymore after being wounded by love, and Zero-Nine (Yeo Jin Goo), a humanoid robot built to become the ideal boyfriend. In the story, Da Da mistakenly receives the robot that is programmed to show love and affection only on the person that he recognizes as his "girlfriend."
The producers of the series are all praised for Yeo. They said they couldn't ask for anything more from the actor as his acting perfectly suited the romance comedy genre. They added that Yeo has done an impressive portrayal of an unusual character such as an emotional humanoid robot.
In the newly released promotional photos, Zero-Nine is seen standing at a bus stop and stretching out his hand to feel the raindrops on his skin. Meanwhile, the new teaser for My Absolute Boyfriend features Da Da and Zero-Nine and the robot's encounter with the former's co-workers.
The clip also shows Da Da and Zero-Nine's first encounter in which an accidental kiss registers her as the robot's girlfriend. From then on, the humanoid robot does everything to show his love for Da Da. However, Da Da is unreceptive as she has no plan to fall in love again, especially on a robot.
The teaser also introduced some other characters in the story such as popular actor Ma Wang Joon (Hong Jong Hyun), who is also in love with Da Da. The K-drama also stars Her Private Life actress Hong Seo Young. She portrays the role of Diana, a young heiress who requested an android robot to be made to relieve her loneliness.
My Absolute Boyfriend will premiere on May 15 at 10 p.m. KST. It will take the Wednesday and Thursday time slot of Big Issue.
© 2019 Korea Portal, All rights reserved. Do not reproduce without permission.