Red Velvet's Joy Apologizes To Fans For Running Off The Stage After Fireworks Went Off + Reveluvs' Reactions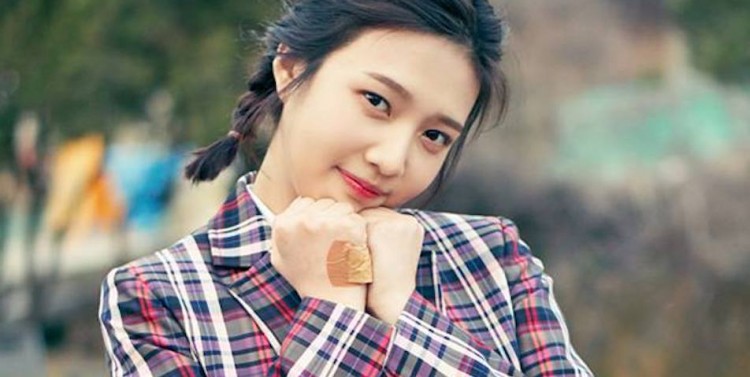 Red Velvet member Joy has assured her fans that she is doing okay after her terrifying experience during the Iseul Live Festival recently. Joy also apologized for her unexpected behavior at the event.
The female Korean group Red Velvet performed at the Iseul Live Festival that was held in Jaraseom Island in Gapyeong on Saturday. Red Velvet performed their hit songs "Red Flavor," "Power Up," and "Really Bad Boy." Right after their "RBB" performance, fireworks went off.
Joy was seen visibly startled by the loud noise. She was seen covering her ears as she quickly turned around and ran off the stage. She hides in the corner of the stage where she was attended by staff.
Joy took to Red Velvet's official Instagram to explain what happened. In her post, she said it brought back a traumatic experience in the past. Joy revealed that she witnessed a firecracker exploded right in front of her eyes in the past.
The singer said she is not expecting fireworks at the Iseul Live Festival so when it went off, she was stunned and ran off the stage. Joy apologized to her fans for abruptly leaving the stage without saying goodbye to them and causing them to worry.
"I want to do well on each performance but when I'm faced with an unexpected situation, I feel like I'm not able to handle it professionally and I don't like myself for this...I will harden my mind and make an effort so that such things don't happen again in the future!! I'm sorry," the female K-pop idol said.
Many fans of Red Velvet, also called Reveluvs, assured Joy that there is no need for her to apologize. In fact, some believe that it should be the organizers of the event who should apologize to the singer.
Many fans mentioned that it is a known fact that Joy gets startled easily hence her reaction to the festival fireworks did not come as a surprise to them. Some said they have seen Joy freaked out on several occasions because of fireworks. Others said SM Entertainment needs to make arrangements among event organizers that fireworks should not go off during Red Velvet performances.
Meanwhile, Red Velvet along with their labelmate NCT 127 will be leading the lineup of K-pop artists that are set to perform at the upcoming K-Pop World Music Festival 2019 in June. The event will take place at the Mall of Asia Arena in the Philippines on June 9.
© 2020 Korea Portal, All rights reserved. Do not reproduce without permission.