Red Velvet Featured In Ellie Goulding & Diplo's 'Close to Me' Remix + Irene & BTS's V Spotted In Marvel's 'Runaway' Comic Cover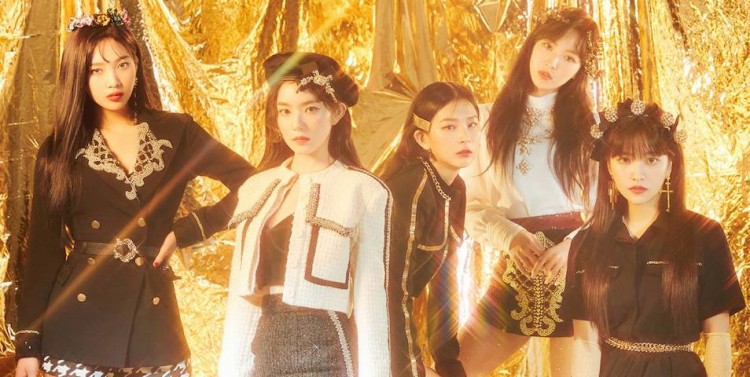 Reveluvs could be hearing the voices of Irene, Seulgi, Wendy, Joy, and Yeri in the remix version of English singer Ellie Goulding's song "Close To Me." The new version dropped on April 5.
Universal Music earlier announced that a new layer of voices of the five-member K-pop female group was added to the original version of "Close To Me." In the song, the catchy Korean lyrics can be heard starting at 1:24 mark of the clip below.
Red Velvet members Wendy and Yeri are credited for co-writing the Korean lyrics of "Close To Me." Apparently, this is Yeri's second writing credit after her first solo song "Dear Diary."
Goulding originally released the song in October 2018 featuring rapper Swae Lee. Red Velvet's collaboration with Goulding is the second project for the group with international musicians. Last year, Wendy released a duet song with John Legend, titled "Written in the Stars."
Meanwhile, eagle-eyed fans of Red Velvet and BTS have spotted the groups' visuals on the cover of a Marvel's Runaways comic No. 11 issue. Its cover caught the eyes of many K-pop fans because of the two persons at the bottom of the cover. There is the purple haired girl on the bottom left and the purple haired guy with sunglasses on the bottom right.
The girl resembles Irene during Red Velvet's "Russian Roulette" era while there is no doubt that the guy with a purple hair is BTS member V. Not only the guy in the comic has the same hair color and style as the BTS singer, V also wore the same small black earring, leopard-print sunglasses, and clothes in one of his photos during BTS's "War of Hormones" era.
Additionally, there is also a purple heart drawn in front V. BTS's ARMY have known that the purple heart has been identified to Taehyung after he uttered his now famous line "I purple you" during one of BTS's concert in 2016.
Many K-pop fans speculate that the Runaways illustrator could be a huge fan of BTS and Red Velvet. See the photos below for comparison.
Runaways, a superhero comic book series that was first published by Marvel in 2003. It is about a group of teenagers who discover that their parents are part of an evil crime organization known as "The Pride." The live-action adaptation of the comic series debuted on Hulu in 2017. The Runaways comic No.11 issue was published in July 2018.
so did @kristaferanka really did draw irene @RVsmtown & taehyung @BTS_twt on the cover of runaways? thanks fellow reveluvs perhaps there are others but i can only spotted the two pic.twitter.com/XY9jnGkY1s — aid (@purpleheart____) April 4, 2019
© 2019 Korea Portal, All rights reserved. Do not reproduce without permission.