'Bones' Stars Emily Deschanel & David Boreanaz To Appeal Judge Ruling That Overturned Their $179M Punitive Award From Fox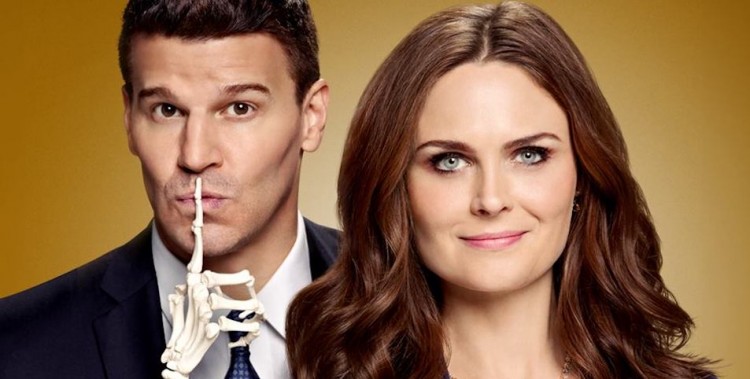 Bones stars Emily Deschanel and David Boreanaz along with the producers of the series will be backed in court when they appeal the recent ruling of a California judge on their $179M punitive award from Fox. The judge has tossed the earlier judgment on the case, which in turn became a huge victory to the studio.
In late February, former judge Peter Lichtman released a ruling ordering 21st Century Fox to pay $179 million of punitive damages to Deschanel, Boreanaz, and executive producers Barry Josephson and Kathy Reichs. The latter also wrote the novel in which Bones is based on.
The court ruled that some Fox executives engaged in "intentional fraud." Lichtman also slammed the studio bosses and accused them of giving false testimony during the arbitration. Fox contested Lichtman's decision in court.
On Thursday, Judge Richard Rico issued a minute order on Thursday that stripped the $128 million punitive damages from the total of $179 million award. This leaves the actors and EPs of Bones some $50 million for compensatory damages, interest, and attorney fees which Fox do not contest.
Prior to Rico's ruling, attorney Daniel Petrocelli, who is taking the lead for Fox's appeal, argued in court that judge Lichtman had exceeded his authority and ignored a provision of the arbitration agreement that prohibits the profit participants from obtaining punitive damages.
The Fox vs Bones team case started in November 2015 when Josephson first filed a breach of contract and fraudulent inducement complaint against the studio for underreporting the finances of hit TV series. Actors and fellow Bones producers Deschanel and Boreanaz also filed their own lawsuit alleging that they and Reichs had been cheated out by Fox of more than $100 million in gross revenues and being overcharged many additional millions of dollars in alleged expenses.
After Rico's minute order was issued, the Bones team announced they are planning to make an appeal. The team said they disagree with the trial court's order eliminating the punitive damages award against Fox. Team lawyer Daniel A. Saunders argued that the arbitrator's ruling cannot be reviewed or overturned.
"Today's decision in no way impacts the arbitrator's findings that our clients are owed more than $50 million for Fox's fraudulent and deceitful accounting. It deals only with the technical issue of whether our clients waived their right to receive punitive damages. As the arbitrator concluded, they did not - and we look forward to showing the Court of Appeal why it should reverse today's ruling," Saunders said in a statement (via Deadline).
Bones run for 12 seasons. It concluded in March 2017. It was one of the top-rated procedural dramas of its time. It also received a couple of nominations from the Emmys.
© 2019 Korea Portal, All rights reserved. Do not reproduce without permission.