'Arrow' Season 7 Finale Spoilers: Oliver vs Emiko Intensifies + Some Familiar Faces Are Returning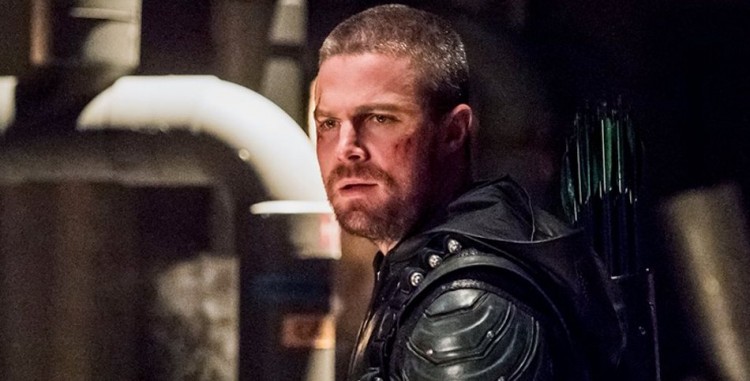 Arrow Season 7 will be dropping its finale episode next month and The CW has finally released the official synopsis for it. It teases that the battle between Oliver and her half-sister Emiko will continue and also hinted the return of some of "familiar faces."
Arrow is bidding farewell to its fans soon but before that Team Arrow's mission to protect the city will continue. Episode 22 is titled "You Have Saved This City" which could mean Oliver (Stephen Amell) will be able to save Starling City from being blow up.
It also mentioned the return of some familiar faces but it will come with a price. The lives of other characters could end up in a dangerous situation.
The CW has yet to release the guest list for Episode 22. Some fans speculate that the returning characters could be the Green Arrow's past enemies that will pose a threat to Felicity (Emily Bett Rickards) and their unborn child. These villains will eventually force Felicity to seek refuge away from Starling City to protect their child.
Arrow Season 7 finale is also Rickards' last episode playing the role of Felicity Smoak. Rickards announced last month that she is leaving the series ahead of its final season. The actress and other cast members also recently shared on social media some emotional snaps and videos on Rickards on her last day of filming Arrow.
The other characters that could return in Season 7 finale are Thea Queen (Willa Holland) and Nyssa (Katrina Law) considering what happened to Roy Harper (Colton Haynes). In the previous episode, Roy revealed that on his quest with Thea and Nyssa to destroy all the Lazarus pits across the world, the Thanatos Guild killed him.
Apparently, Thea and Nyssa resurrected him through the pit. He was brought back to life but it comes with the dangerous bloodlust.
Oliver could be asking Thea and Nyssa's help to bring Roy in Lian Yun where Oliver's son, William, found him 20 years later. However, Thea's return may cause a problem to Oliver as he needs to explain to her everything about Emiko (Sea Shimooka).
Meanwhile in next week's episode, titled "Living Proof," Felicity might get arrested. Oliver will be in a difficult position as SCPD shows up in their house with a warrant for Felicity and he might not be able to help his wife. It is unclear if Overwatch will go to jail or Team Arrow will do everything to hide her. The episode will drop on May 6.
Arrow Season 7 airs Mondays at 9/8c on The CW. The season finale episode is slated on May 13.
© 2023 Korea Portal, All rights reserved. Do not reproduce without permission.