EX-JYJ's Park Yoochun Admits Using Drugs When He Reunited With Former Girlfriend Hwang Hana; Idol's Lawyer Resigns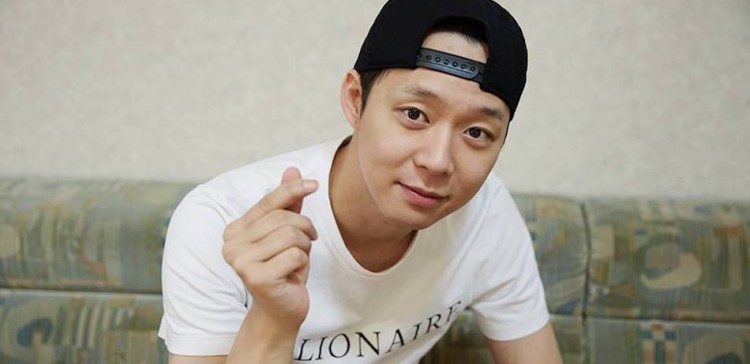 K-pop idol Park Yoochun has finally admitted to illegal drug use charges against him. Meanwhile, his lawyer has officially resigned following the singer's admission.
According to Gyeonggi Nambu Provincial Police Agency, Yoochun has admitted to the drug allegations against him during the questioning this week. Apparently, the singer claimed he started to use drugs when he reunited with his former girlfriend Hwang Ha Na.
Hwang revealed earlier this month that she used drugs with Yoochun. However, the former member of JYJ denied during a press conference that he used drugs. He tested negative in the urine test but later on the hair that was taken on his leg tested positive on drugs. When the latest test was released, Yoochun still denied that the drug use allegations.
Police placed Park Yoochun under arrest on Friday for the suspicion of purchasing Philopon with Hwang on three occasions between February and March of 2019 and injecting the drugs five times. Reports indicate that during questioning, the singer explained why he initially denied the allegation. Apparently, he was afraid to expose himself but finally decided to tell the truth.
"I was afraid to let myself go but I think I have to admit what has to be admitted and ask for forgiveness for things that require forgiveness," he was quoted as saying.
The police added that Yoochun also confessed on two more instances in which he injected the drug on his own without Hwang. However, Yoochun still denies some of Hwang's allegations particularly with regards to the number of times he purchased illegal drugs.
The police plan to finish the investigation on Yoochun and forward the case to the prosecution this week. Meanwhile, Yoochun's lawyer, Kwon Chang Beom, officially resigned from the case, a day after the singer admitted to the charges against him.
In a statement, Kwon did not give an explanation as to why he stepped down as Yoochun's legal representative. He explained though that he previously did not respond to media inquiries about the case due to the ongoing police investigation.
Last week, JYJ's agency, C-JeS Entertainment, has also announced that they officially terminated Yoochun's exclusive contract after the singer tested positive in the recent drug test. The label said they can no longer able to recover a mutual trust with Yoochun following the drug scandal.
© 2019 Korea Portal, All rights reserved. Do not reproduce without permission.