JYJ Member Park Yoochun's Agency Terminates His Contract Following Positive Drug Test Result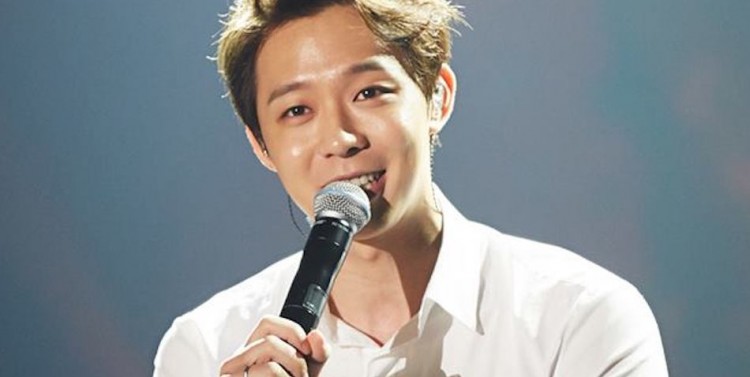 JYJ member Park Yoochun is no longer connected with C-JeS Entertainment. The label has terminated their exclusive contract with the singer after the result of his drug test came out positive.
In a statement, C-JeS Entertainment said they have decided to terminate Yoochun's contract as they could no longer restore a sense of trust with the singer. C-JeS Entertainment said they were devastated to learn the result of the drug test on their artist as they have trusted Yoochun's words that he did not use illegal drugs ever.
The former member of TVXQ earlier held a press conference where he stressed that he has never used drugs. It was his response to accusations that he took illegal drug Philopon with his former girlfriend Hwang Ha Na. During the press conference, Yoochun also said he hired legal counsel to file a lawsuit against MBC's Newsdesk for damages following its report that he allegedly coerced Hwang Ha Na into using illegal drugs.
During the official search of his house and vehicle, the police also took urine and hair samples from Yoochun. The police, however, realized that Park Yoochun had bleached his hair and removed most of his body hair. As a result, they had to collect hair from his legs and sent the samples to the National Institute of Scientific Investigation for analysis.
Yoochun's initial urine test came out negative. However, since the singer had bleached his hair and removed all his body hair prior to the investigations, it raised suspicion that he tried to destroy evidence.
Now, the analysis of his hair sample came back positive with traces of methamphetamine, also known as Philopon. The latest drug test result made the Gyeonggi Southern Police Agency decide to file for a pre-trial arrest warrant for the K-pop idol.
Further investigation on the case will take place on April 26. On this day, the validity of the request from the police for a pretrial detention warrant is expected to be determined.
Meanwhile, Yoochun's brother, actor Park Yu Hwan, had also canceled his live stream on gamers' platform Twitch on Tuesday following the positive drug test result of his brother. Yu Hwan announced on Twitter that he will not be doing live streaming to be with his family.
© 2019 Korea Portal, All rights reserved. Do not reproduce without permission.