GOT7's BamBam Impresses Netizens Of His Billboard Interview Answer That Could End Fanwars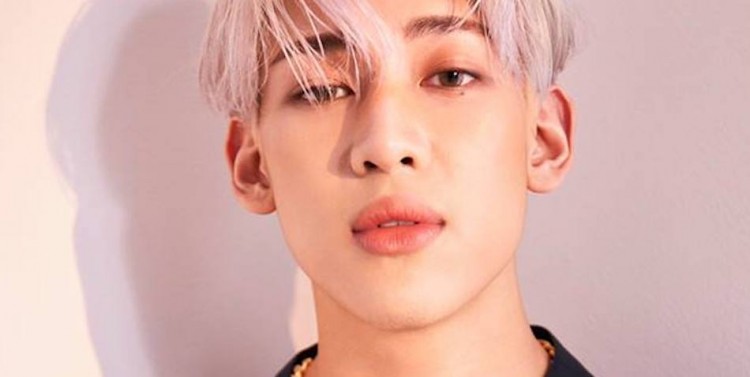 As GOT7 is preparing for their much-anticipated comeback this year, their previous interview with Billboard has brought to light once again. This is because of GOT7 member BamBam's inspiring words that could end the fan wars among K-pop fandoms.
The singer had impressed netizen when he answered intelligently during a Billboard interview with his bandmates in July 2018. His answer shut down fan wars when he stressed that the K-pop community is actually a "one big family."
At the time, Billboard reporter Jeff Benjamin hosted the interview with the seven members of GOT7. At first, Benjamin listed down all of the recent accomplishments of the group and asked the members about their thoughts about their latest album, Eyes On You.
They were also asked about the group's opinion on how the K-pop industry is now influencing the world. BamBam responded by reminding the fans that the K-pop groups work together as a family to promote the genre.
"K-pop is not just gossip - we're all family. Like, other groups, even if we're from different companies. So we can all make K-pop bigger so another group can come and perform here too," he said.
"We get what you're saying BamBam. So many of these groups have solidarity with each other and want to see each other succeed. Too bad certain fans (which exist in every fandom) don't think the same way," a fan commented. "An intellectual. Bambam's such a sweetheart indeed," another added.
Meanwhile, GOT7 is set to drop their latest album, Spinning Top: Between Security & Insecurity, on May 20. The group earlier released a teaser video and the album preview image that contains the packaging details of the upcoming LP.
JYP Entertainment confirmed that GOT7 comeback is happening on May 20 before the septet kicks off their world tour on June 15. The new album is the group follow up to their third studio LP, Present: You, which dropped in September 2018 and the repackage album Present: You & Me in December.
This year is expected to be a huge one for JB, Mark, Jackson, Jinyoung, Youngjae, Bam Bam, and Yugyeom. Aside from an upcoming album and world tour, GOT7 has been nominated for Top Social Artist at the 2019 Billboard Music Awards, along fellow K-pop acts BTS and EXO.
Additionally, the group also recently surpassed six million followers on the video platform V Live. This makes them the third group to do so following BTS and EXO. To celebrate the new milestone, the group released a behind-the-scenes video of them while working on their repackaged album Present: You & Me.
It showed the members having fun as they prepared for the album and also the time when they talk about their love for their fans, their most memorable moments together, future goals, and also shared heartfelt messages to each other.
© 2020 Korea Portal, All rights reserved. Do not reproduce without permission.