iKON Leader B.I. Admits May 2019 Comeback For Their Group Is Unrealistic; Reveals Other Plans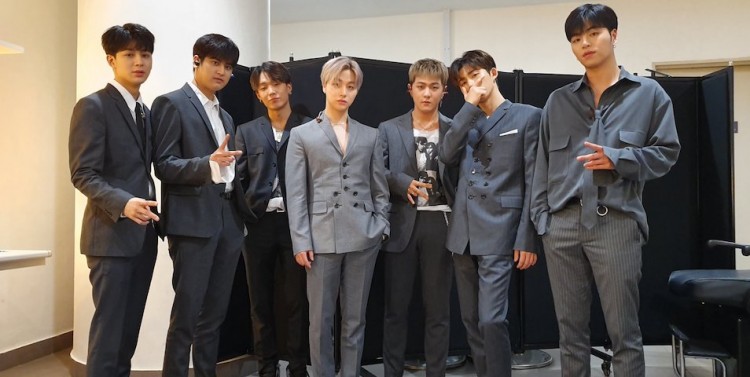 iKON fans will need to wait a little longer for the K-pop group's comeback this year. Group leader B.I. has revealed that a May 2019 comeback is unrealistic for them.
The 22-year-old singer explained that they are currently working on their new music but it is still far from being completed. This is why he said a May comeback is impossible at this point.
The good news is that iKON is preparing something else in May for their fans. Some iKONics begin to speculate that it could be about B.I. subunit project with bandmate Bobby.
B.I. could also be talking about the group's upcoming private stage concert, titled KEMiSTRY, and the other projects that they will do after that. In 2018, the group held two private stages in Seoul. They had RE-KONNECT in March and KOLORFUL in June.
During the KOLORFUL event, B.I. announced the launch of iKON TV. It was a show that the members had produced and directed.
Since the group will hold another private stage in May, many fans are anticipating another big announcement to drop during the upcoming event. Some speculate that it could be a second season of iKON TV.
KEMiSTRY will be held at the Jangchung Gymnasium on May 11. According to YG Entertainment, it will be held at two timeslots: 2 p.m. and 6 p.m. Tickets for the event are already available through Auction Ticket website.
Meanwhile, when the new album of iKON is released this year, fans could expect a different image and vibe from the group. During the recent The Fact Music Awards, B.I. was asked about the iKON plans for their comeback. He revealed that they want to return with a new image.
B.I. explained that they will stay away from emotional songs for the meantime since they had sad songs last year. He said they wish to make a comeback with a dance song.
iKON's dropped their second studio album Return in January 2018. The lead track "Love Scenario," which is about breaking up, won Song of the Year in the 2018 Melon Music Awards, at the 33rd Golden Disc Awards, and in the recent The Fact Music Awards.
iKON also completed their three-part New Kids album series last year. They released New Kids: Continue in August and it was followed by New Kids: The Final in October.
© 2020 Korea Portal, All rights reserved. Do not reproduce without permission.