'The Good Wife' Actress Julianna Margulies Speaks Up & Reveals The Reason Why She Can't Reprise Alicia Florrick On 'The Good Fight'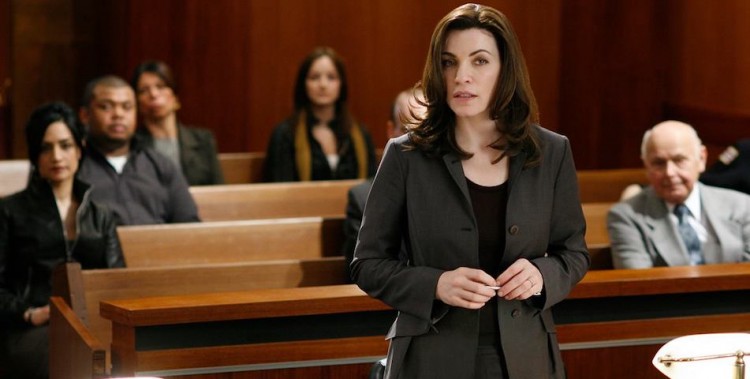 Julianna Margulies has revealed the reason why she will not reprise her character in The Good Wife spinoff, The Good Fight. It is not because she is not good at her job but more of her asking salary.
The Good Wife lead star revealed that CBS could not pay her asking salary hence, the deal fell through. Margulies first told Deadline that she almost put on her courtroom suit again as Alicia Florrick of The Good Wife in the third season of The Good Fight. However, the deal did not push through.
Now, in the recent interview with Deadline, Margulies confessed that the deal did not push forward because CBS couldn't pay her. The revelation came while the Emmy-winning actress is attending The Contenders Emmys event to promote her new miniseries The Hot Zone in Nat Geo.
Margulies said she had not asked for more than her salary on The Good Wife. However, CBS apparently wants to pay her a Good Fight guest star rate. The actress stressed that she just wanted to be paid for what she deserved.
"I'm not a guest star; I started the whole thing with The Good Wife. I wanted to be paid my worth and stand up for equal pay. If Jon Hamm came back for a Mad Men spinoff or Kiefer Sutherland wanted to do a 24 spinoff, they would be paid," Margulies told Deadline.
The E.R. actress admitted that she is more shock than hurt of the reason why she can't reprise her character. She said this makes her think of her worth, saying there is no point of doing a project if she will not be valued for what she can do.
Now that the plan to reprise Alicia Florrick in The Good Fight Season 3, Margulies has also ruled out any possible appearance in the future seasons of series. The actress said she regrets not working again with her The Good Wife co-stars Christine Baranski (Diane Lockhart) and Cush Jumbo (Lucca Quinn).
She also disappointed for not fulfilling her fans' request to bring back Alicia to the small screen. Since The Good Fight has been announced, there has been a clamor from fans to bring the ace lawyer back on TV.
During her The Good Wife stint, Julianna Margulies won Emmys twice for Outstanding Lead Actress in a Drama Series. She also took home two Outstanding Performance by a Female Actor in a Drama Series awards from the Screen Actors Guild Awards and won Best Actress award each from Golden Globe and Television Critics Association Award.
© 2019 Korea Portal, All rights reserved. Do not reproduce without permission.