'Grey's Anatomy' Fans Flooded Patrick Dempsey's IG Asking Him To Return In NBC Drama & End MerLuca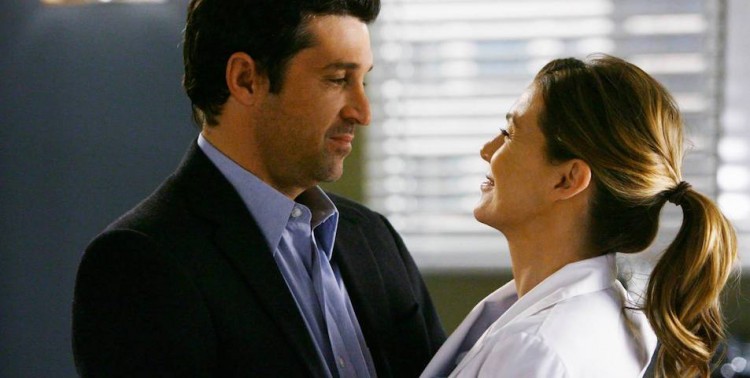 Clearly, many of Grey's Anatomy fans haven't moved on from Dr. Derek Shepherd's sudden death. Patrick Dempsey, who portrayed the character, has been recently bombarded by comments on his social media account, begging him to come back in the NBC medical drama.
Dempsey recently shared a photo on Instagram that is completely not related to Grey's Anatomy. However, the actor's photo has been flooded with comments from fans asking Dempsey to return to Grey's.
Many stated that they dearly miss Derek while others said they don't like Meredith's (Ellen Pompeo) current beau, Dr. Andrew DeLuca (Giacomo Gianniotti). From simple comments such as "It's a beautiful day to save lives," which is Derek's famous line before he starts a surgery to "MerLuca is horrible, I prefer more MerDer" are seen in the comment section.
Although Dempsey did not offer a response to the fans' demand, it has been cleared a long time ago that the 53-year-old actor has no plan of reprising McDreamy. In an interview with British publication iNews in September 2018, the actor admitted that he has no plans of returning in Grey's Anatomy as he finds the idea absurd, given that Derek is already dead.
"They want me to come back to the show which, given what happened to Derek, is really quite funny," Dempsey shared.
Basically, Derek couldn't come back because he is already dead. The Seattle Grace Hospital (now known as Grey Sloan Memorial Hospital) heartthrob died in a tragic car crash in Season 11. Showrunner Shonda Rhines has been slammed for killing off the fan favorite character while some even launched a campaign to boycott the show.
However today, there is always a way on how to bring back a character in a show. Grey's could make this happen via flashback.
Grey's fans had a glimpse of Derek and the other deceased characters of the show in the Halloween episode of Season 15. Derek, George O'Malley (T.R Knight), Mark Sloan (Eric Dane), Lexie Grey (Chyler Leigh), Ellis Grey (Kate Burton), and Mer's dog Doc appeared when Meredith walked through the hospital.
The show could take this into the next level by telling a backstory of Derek, for instance. But the question now is if Patrick Dempsey has changed his mind and consider returning in the series.
The actor-racing driver recently starred in the American mystery drama TV miniseries, The Truth About The Harry Quebert Affair. He also appeared in the 2016 sequel of Bridget Jones's Diary, titled Bridget Jones's Baby.
© 2023 Korea Portal, All rights reserved. Do not reproduce without permission.