Roy Kim Booked On Charges Of Sharing Hidden Camera Content + Singer's Father Apologizes For His Son's Action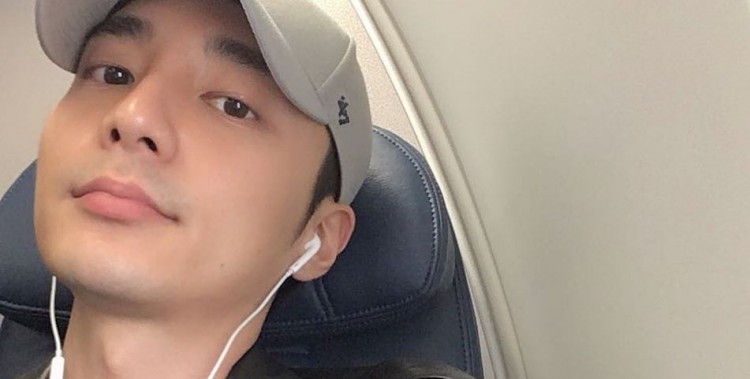 Roy Kim's status in the ongoing police investigation on Jung Joon Young hidden camera and chatroom scandal has changed in just a matter of a day. From being a witness, Kim is now considered as a suspect after the police announced that he has been booked on charges of sharing illegally taken content.
The Seoul Metropolitan Police Agency has confirmed Roy Kim's booking during the press briefing for the Burning Sun scandal on Thursday. The police said Kim will be summoned for the investigation. When asked if the 25-year-old singer filmed the hidden camera video himself, the police said they have yet to confirm it.
"Roy Kim has been booked on suspicions of distributing sexually explicit hidden camera videos and his status has been changed to a suspect. We have been notified that he will return to Korea as soon as possible for the investigations," the Seoul Metropolitan Police Agency said.
Roy Kim's agency, Stone Music Entertainment, assured that the singer will return to Korea to participate in the investigation. It was after he was unidentified as one of the celebrities in a group chatroom where TV personality Jung Joon Young shared illegal videos. The "Only Then" crooner is currently studying in the U.S.
Meanwhile, Roy Kim's father apologized to his students for his son's action. Professor Kim Hong Taek reportedly told his students at the Hongik University that what happened to his son is all his fault.
Moreover, there were reports that the singer-songwriter has removed the name of his father on his Naver profile. His name likewise no longer appear on his father's profile on Naver and only the name of his sister remains on the list. In 2016, Roy Kim revealed in one TV show that his parents are against his friendship with Jung Joon Young.
Roy Kim made his debut in the entertainment industry in 2013. He has been known to be "born with a silver spoon in his mouth" because his father was a college professor and chairman of the Seoul Takju Manufacturers Association, a distillery that is famous for its makgeolli. In 2014, Kim Hong Taek stepped down from his position as chairman and passed down all of his share to his son.
Seoul Takju has also clarified Roy Kim's position in the company following the scandal. The company said the singer is a shareholder but he does not hold a majority of the company's shares. The "Bom Bom Bom" singer only holds two percent shares in Seoul Takju.
© 2019 Korea Portal, All rights reserved. Do not reproduce without permission.