Ex-BIGBANG's Seungri Booked For Additional Charge Of Embezzling Club Funds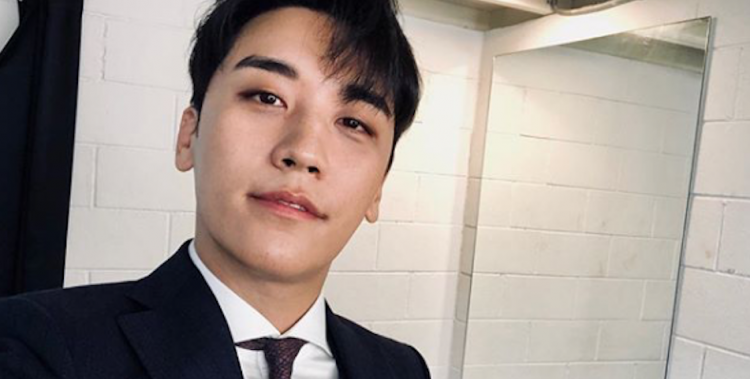 Former BIGBANG member Seungri has been booked once again. This time around it is for embezzling funds from his club business.
The Seoul Metropolitan Police Agency has announced that Seungri along with his business partner, former Yuri Holdings CEO Yoo In Suk, have been booked on the charge of occupational embezzlement. Apparently, it was revealed during their investigation on club Monkey Museum that the two have misappropriated funds from the club.
The Seoul Police commissioner Won Kyung Hwan said the embezzled funds amounts to tens of millions of won. He said they are currently investigating the specific amount of funds that were stolen and how they were used.
Seungri and Yoo In Suk co-owned Monkey Museum since July 2016. It is currently under investigation for suspicions of using police connections in their operation. Seungri earlier admitted to giving Police Senior Superintendent Yoon and his wife three tickets to BIGBANG concerts which is a violation of the Anti Bribery and Graft Act of South Korea.
Additionally, Seungri is also being investigated for prostitution solicitation. The police said they already received testimonies from several women who attest that Seungri mediated prostitution. However, the police are still in the process of investigating whether or not Seungri mediated prostitution in exchange for investment.
There were reports that the women testified that prostitution took place at Seungri's 2017 birthday party in the Philippines and at the Club Arena in Seoul, where he treated his investors. The women were allegedly were also in charge of managing the prostitutes and paid them 4 million won ($3,518) per person for overseas trips and 2 million won for local clubs.
The allegations of soliciting escort service against Seungri first came to light in a report made by SBS funE late last month. The publication revealed the text messages of Seungri ordering Club Arena employees to find prostitutes for a foreign investor in December 2015.
Meanwhile, Seungri's fellow member of the controversial chatroom, former FTISLAND member Choi Jong Hoon, has been revealed to have illegally filmed a sex video and shared it on different chat rooms. It was revealed that he filmed one sex video himself without consent and has shared six illegal videos.
The new charge is on top of his earlier charge of sharing pornographic materials. He shared illegal videos in other chatrooms other that the chatroom with Seungri and TV personality Jung Joon Young. Choi has also been booked for trying to bribe the police.
© 2020 Korea Portal, All rights reserved. Do not reproduce without permission.